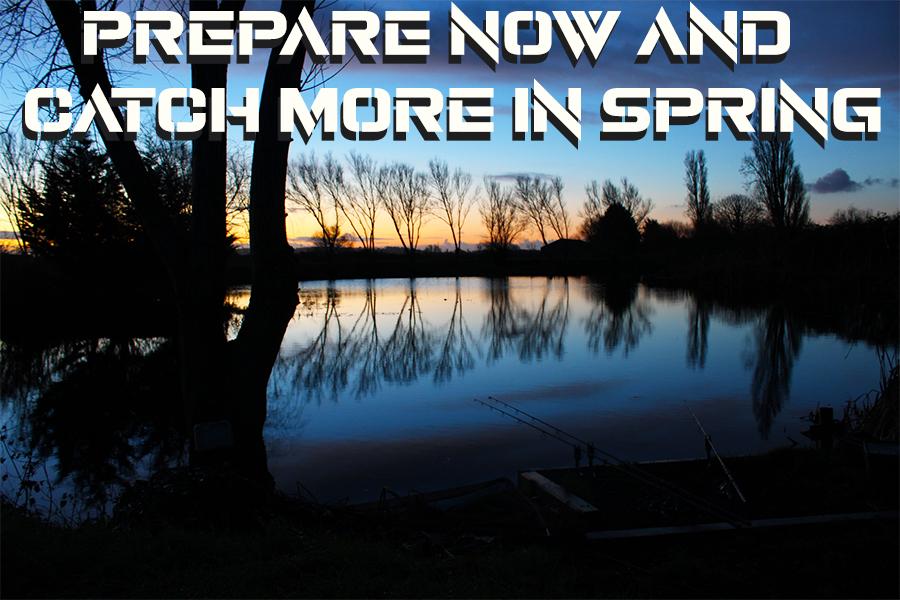 Winter for many anglers can be a time where you simply don't go fishing, and that's fair enough as you want to make sure you enjoy your fishing when you do go! You may be surprised however that there is still multipule things you can do and think about even if you retire for the winter which may help you catch more fish after the harshness of winter. Here is a list of some which you can use to prepp for the warmer weather!
Bait
Over winter it can be worth getting your bait sorted ready for spring. One thing what's always worth doing is adding attractants to your hookbaits as soon as possible. This will give your hookbaits longer to absorb the attractants which you've added which means after being left from the entire winter - come spring these are going to be deadly!
When reflecting on your fishing over the year, focus on your baiting apporach. Figure out any patterns in the results you've had in comparison to which bait you're used and the method of baiting. This can give you an idea of how carp feed differently from different baiting applications. I.E if you've found that you've had a bigger hit of fish from fishing over a wider spread of bait on a large venue then you can use this knowledge on similar waters and see if it has the same results.
Rigs
I always tend to reflect on this during this time of year. How many fish have you caught and how much have you lost? Reflecting on this can be a game changer. If you're losing fish for no reason then the chances are there is something not quite right with your rigs for the angling situation you're in. If you're getting solid hookholds when fishing in close but loosing fish when fishing further out then the chances are you need to lengthen your rigs when your fishing further out.
If you're nailing every fish you're hooking then you can go into Spring full of confidence that your rigs are going to be as effective as possible.
Make a Plan
Plan out which waters you want to focus on this year. This will give you time this winter to plan an approach and prepp your tackle to ensure you've got everything you need. It may be even worth taking a walk around some of these waters and finding some spots so you're prepped for your first session.
Big Old Sort Out!
Yep, having a sort out of your gear can catch you more fish! If you know exactly where every bit of tackle you own is kept, you will be able to access it a lot quicker when you need it meaning you will be more efficent on the bank and for an example, less time faffing about trying to find your head torch at midnight!
I sort my tackle so the things I am going to need to fish like leads, rigs ect are at the top of my rucksack or easily accessable. My powerbank, bivvy light and head torch goes in seperate different compartment to everything else so I know where it all is when I'm doing a night.
Get out and Practice Your Skills!
If you've had your rods hung up all winter, its fair to say that you may be slightly out of practice come spring! Casting for an example is all about technique when fishing as accurately as possible, you may find you're struggling to hit the distances you once where hitting back in autumn. For this reason I'd reccomend getting out during February, even if it's an afternoon of fishing singles or even a couple of hours. This will give you the chance to get your skills on point, ready for when you want to go fishing in spring.