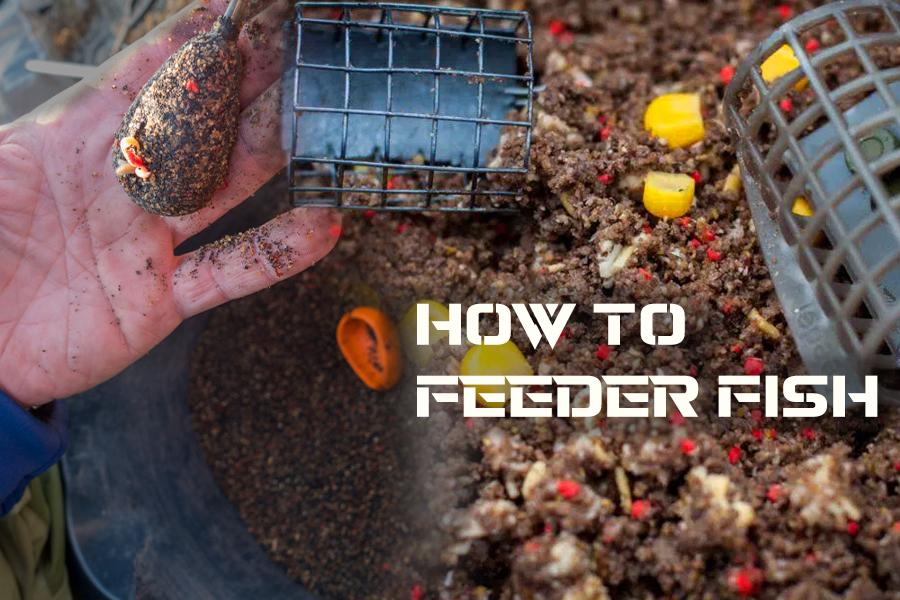 Here is our next installment for those who are new to the sport. Feeder fishing is a super fun and active way of fishing. Slowly building your swim until you're getting a bite a chuck, it is super rewarding. This article should give you an insight to feeder fishing.
Different Types of Feeders
There is a range of different feeders on the market, the main four being: cage feeders, maggot feeders, pellet feeders and method feeders.
Method Feeders:
Cage Feeders:

What Rigs can I Use?
You can use a multitude of rigs from hair rigs, band-rigs and standard hook to nylon. With pellett and method feeders you want to use a shorter hooklink (about 3-4 inches). This will get you more bites as the fish will come into contact with the weight of the feeder a lot quicker.
Here are some examples of perfect rigs which we stock.
Drennan Method Feeder Bandit Rigs
Guru 4" QM1 Bayonet Ready Rigs
When using hooks to nylon, simply cut the line underneath the hook with the hair / band and you'll then have the perfect hook to nylon.
When fishing cage feeders and maggot feeders, you want to use a longer hooklink. The main reason being that these feeders are attached to the line with swivels rather than being an inline style feeder.
Here are some rigs suited for cage feeders:
You'll also want some quick change beads to attach the rig. Here are some I recomend
Bait
When fishing with open end, pellet and method feeders, you'll need some groundbait. Groundbait is a fine dust sort of bait which you apply water to which makes it sticky so you can load it into your feeder or make a ball and throw into your swim.
Here is some groundbait as example:
When fishing with a maggot feeder, you'll need maggots for bait. These go into the feeder and will wiggle out of your feeder once casted and in the water.
For Hook Baits you can use a multitude of baits:
Worms
Maggots
How To Set up Your Rod
Pellet / Method Feeder: Firstly you want to thread your line through the eyes of the rod. Once doing this thread your feeder onto the line before tying on a quick-change bead to attach your rig. After this, attach your rig to the quick change bead. Once you have followed these steps all you have to do is bait up your rig and feeder.
Maggot / Cage Feeder: Firstly you thread your line through the eyes of the rod before threading the swivel on the feeder through the line. After this tie a quick-change bead onto your line then attach your rig to the quick change bead. Once you have followed these steps all you have to do is bait up your rig and feeder.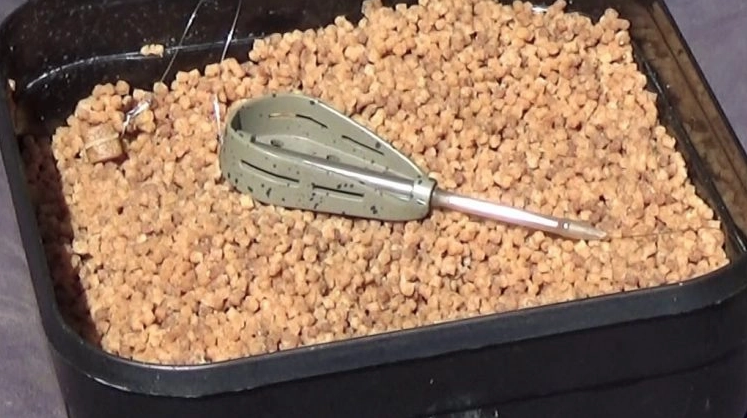 How To Bait up Your Feeder
Pellet / Method / Cage Feeder: Firstly you want to apply water little and often to your groundbait. Be careful not to add to much as this will prevent your bait from falling off the feeder. Simply add lake water little and often. Your groundbait will be ready when it is damp enough to make a ball but not too damp still so it can fall apart still. Once this is done, load the ground bait into the pellet / cage feeder. If you are using a method feeder, load some groundbait into the feeder mould if you have one and then press the feeder into the mould, this moulds the groundbait round your feeder perfectly. If you don't have a mould then using your hands, mould some bait around the feeder. Once you have done this, simply bait your rig and your ready to go!
Maggot Feeder: This feeder is a lot easier to use. Firstly you open the feeder lid and fill the feeder with maggots. Shut the lid and bait your rig and then you are ready to go!
Tips and Tricks
Leave your rod in the water for 20mins before recasting to the same area. This approach will help build up the swim with bait entering the water consistently. After a couple of hours, change to once every 40mins. The use of a timer will help you achieve this.
If your not catching, scale down or scale up your hook. All it can take is that one important change!
If your using tinned corn, apply the liquid from the tin into the groundbait - giving that extra flavour.
Bring a vary of hook-baits to try.