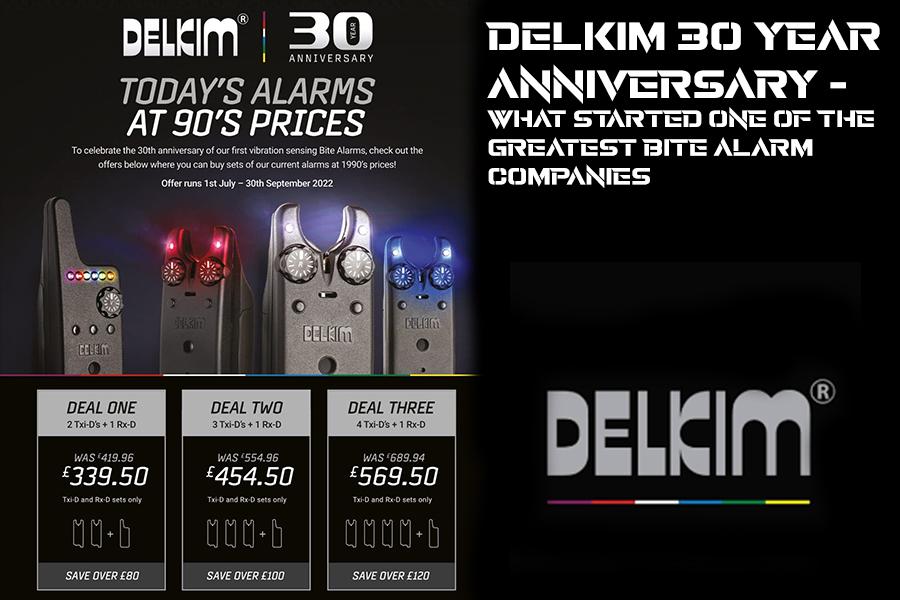 Since their launch, Delkim have made alarms which are considered to be the best on the market. Their products have influenced lots of other popular bite alarms  and they are still bringing out new innovations to this day.
Delkim's Introduction
In the late 1970's, carp anglers DEL Romang and KIM Donaldson put their names together which formed Delkim. At the time Delkim was formed to give the pair credibility to obtain bait making ingredients and flavourings for themselves, which at the time could not be purchased from tackle shops.
Believe it or not, Delkim played a major part in discovering some famous early bait flavourings before they were available including Cream, now known as Scopex, Strawberry, Spice "B" etc. Another unknown fact, Delkim produced the first commercially available Carp retaining sacks and weighing slings for a few years until the bite alarm side of the business took over. Del's late wife Bev used to run these up on her sewing machine on the dining room table in between looking after Del and the kids. As you can tell, Delkim have contirbuted to the development of carp fishing massively, to of now which is modern carp angling.
The First Delkim Bite Alarms?
During this time, bite alarms were very early to the carp fishing world. At the time the alarms which were available were not suited for the harsh conditions of carp angling. Developed in the 1950's by Dick Walker, the "Heron" antenna alarm was more or less the only bite alarm available on the market. This was considered "state of the art" at the time, although it did have some faults which anglers had attempted to improve.
Del made some DIY attempts at incorporating electronics into these bite alarms and this was not going unnoticed, as anglers at Darenth in Kent where noticing Del's work. From the use of "GPO" speakers, LEDs and electronic circuitry, the Delkim "Heron Conversion" was born. This was made commercially available where anglers would send their own "Herons" for Delkim to convert. This service brought Delkim into the bite alarm side of the industry.
Before the name Delkim was formed, during 1976 Del produced four sets of pecial handmade self contained antenna bite alarms. Him, Kim and his angling mates would use for many years. To this day, Del considers these to be the first true Delkim alarms. Del even still owns an original set of these unique alarms which work perfecly well still to this day although they are no longer used.
The "Optonic" Alarm
Druring the early 80's, the revolutionary "Optonic" bite alarm had made an introduction to the carp fishing world. Like the "Heron" alarm, this had faults which anglers had identified and requested Delkim to overcome. The result of this was now infamous Delkim "Optonic" conversion. This included ground breaking features including a magnetic rotation sensing, mega low current drain and above all reliability! As you'd expect, this set a standard which all future bite alarms where compared against. This firmly established Delkim as a name and a brand in the tackle industry.
Later, due to legal problems the conversion of "Optonics" ceased in 1986. Despite this, there are still many of these vintage alarms being used today, which really is a crediblity to the alarms durability. These legal problems provoked Kim Donaldson to part company with Delkim as he felt uncertain of Delkim as a result of the issues. This was done in a cooperative arrangement with Del Romang which still left them great friends.
The Delkim TXI-D - The most Technologically Advanced Delkim Alarm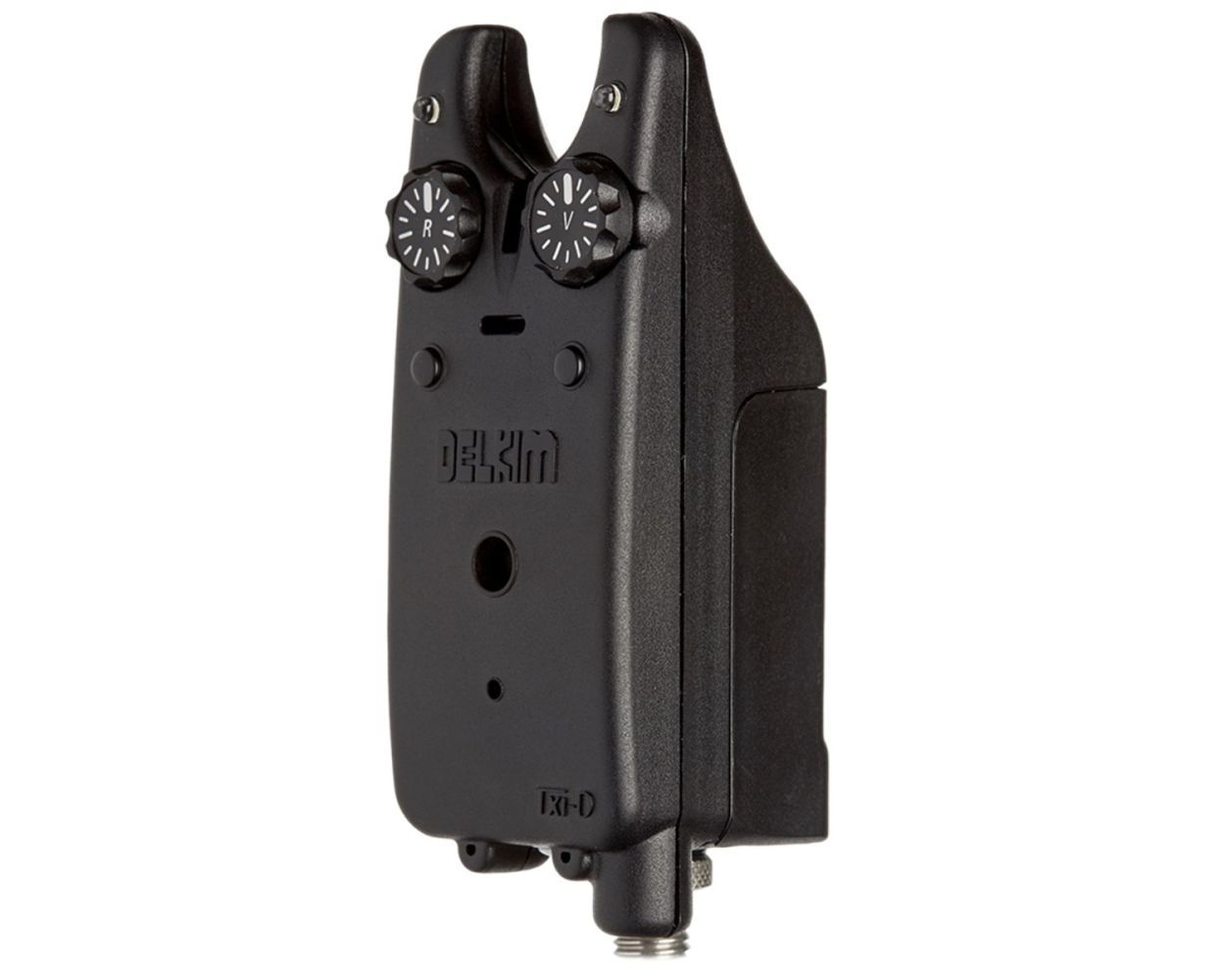 Delkim have spent ten years in devolping this specific alarm. This is their first alarm released since 2006 and is the most advanced alarm in their product inventory. Alongside Delkim's unique tried and tested vibration sensing technology, this alarm is packed with useful features.
The alarms are very simple to use straight out of the box, making them practical for anglers and easy to navigate. There are significant changes, "Sensitivity"  has been renamed to "Response" which reflects on their vibration sensing technology which is incorporated into this alarm.
The new feature "Speed Beep Control" does exactly what the title says it does! This feature offers eight speed levels, from a high response with slow beeps to a low response with ultra fast beeps – and everything inbetween. This is a great feature which allows for bettinr indication for fishing tigher or slacker lines. If I was fishing a tight line, I would make the beep slow so that I don't dismiss a bite for a liner. This feature does require a little time to figure out what setting is needed for your angling condition, when you've sussed it however it's super practical.
The Delkim TXI-D has the best weather protection out of all Delkim alarms. This is massively beneficial when fishing in all weather conditions, as there is nothing worse than water breaking your alarm. As well as this, the advanced anti-theft setting ensures that your set up is safe. As we know urban fishing becoming a lot popular so it is good to be confident that nobody is going to get away with stealing your rods or alarms.
These alarms pair with the Rx - D reciver, with this you can't miss a bite!
Delkim are doing a massive deal on the sets of these alarms as part of their anniversary.
We stock the 2 Alarm +1, 3 Alarm + 1 and 4 Alarm + 1