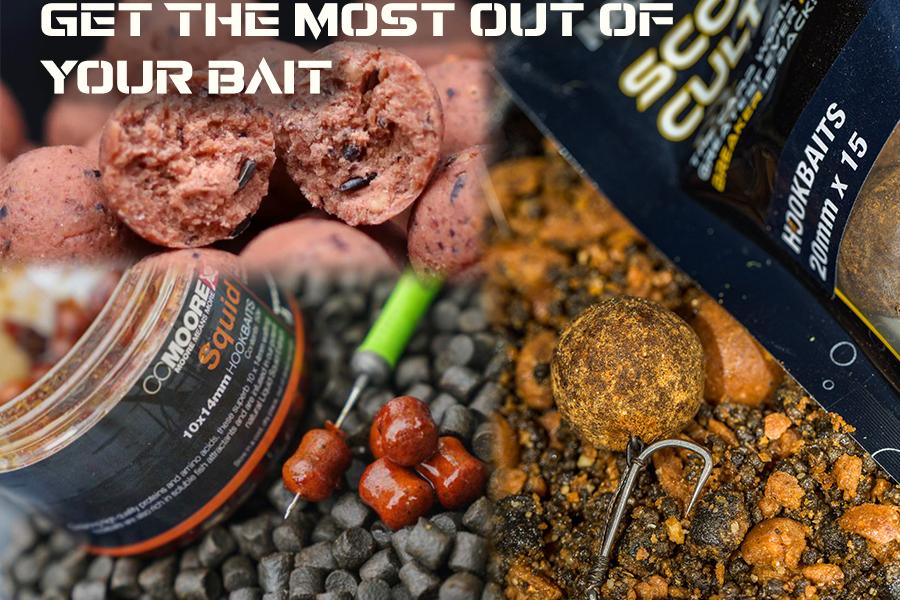 There is so much bait on the market in the modern carp fishing world. With plenty of additives available and more ranges of pop-ups, here is some food for thought to give you ideas on creating your own edge for your bait.
Liquid Additives
Liquid additives are truly awesome for making your bait super pungent. Add them to your bollies, hookbaits, pellets, particle, they can be used on baisically anything you can think of! You have thinner based liquids and heavier based liquids and these two types serve a different purpose. Thinner liquids are perfect for hookbaits whilst thicker liquids are perfect for your loose feed.
However there is no reason why you can't bring the two together. With your choosen hookbait, add a thicker additive and leave them for a month or so. This will enable them to really soak up all the flavour from the additives. After this add a thinner based liquid on your session or a night or so prior. This will give your hookbaits the maximum attraciton making them simply irresistable for any carp.
You can buy a range of liquids and use them to create a unique flavour of liquid. For an example, mixing the CC Moore Liquid Crab Compound and the Nash Bait Scopex Squid Syrup will create a unique liquid as it is something different. Never be afraid to experiment with this, you never know you could end up creating a truly irresitable bait for carp.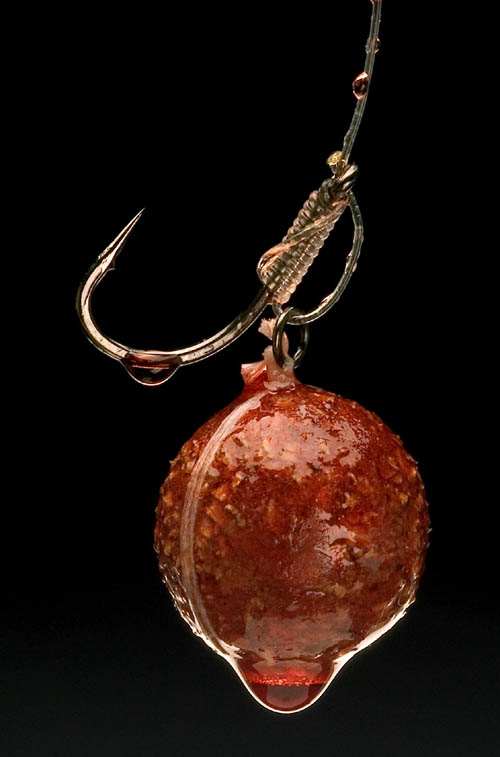 Dust
Adding dust to your pre - soaked hookbaits will give these a mighty edge. Offering the ultimate attraction to your hookbait, the dust makes your hookbait more attractive than your loose feed meaning the fish are more likely to home into the hookbait, resulting in quicker bites! Get them as smelly as possible, if your not gagging from the smell then they aren't smelly enough!
Tinned Fish
Tinned Tuna and Sardines - perfect for your loose feed / hookbaits. The liquid in the tin is super pungent as it has been sat in fish for months on end. Adding this to your hookbaits makes them super stinky - giving them a massive egde. The Tuna / Sardines are perfect for adding to your loose feed as well. This will make your loose feed deadly, giving it a super pungent - fishy smell. You can't go wrong with this stuff!
Chilli / Garlic
The "Very Lazy" branded jars of chilli and garlic are simply not to be ignored. These are truly awesome as in the jar is the oil from the garlic and chilli. You can soak your hookbaits in the oil making them super pungent and you can add the chilli / garlic to your loose feed and even your hookbaits! This makes for a super pungent feed making it simply irresitable to any carp in your area.
Energy Drinks
Energy drinks are often missed. They are perfect for soaking your hookbaits as they are filled with flavour and sugar, giving your hookbaits the sweetest of attraction. Coupled with some dust powder - this gives your hookbaits a deadly edge!