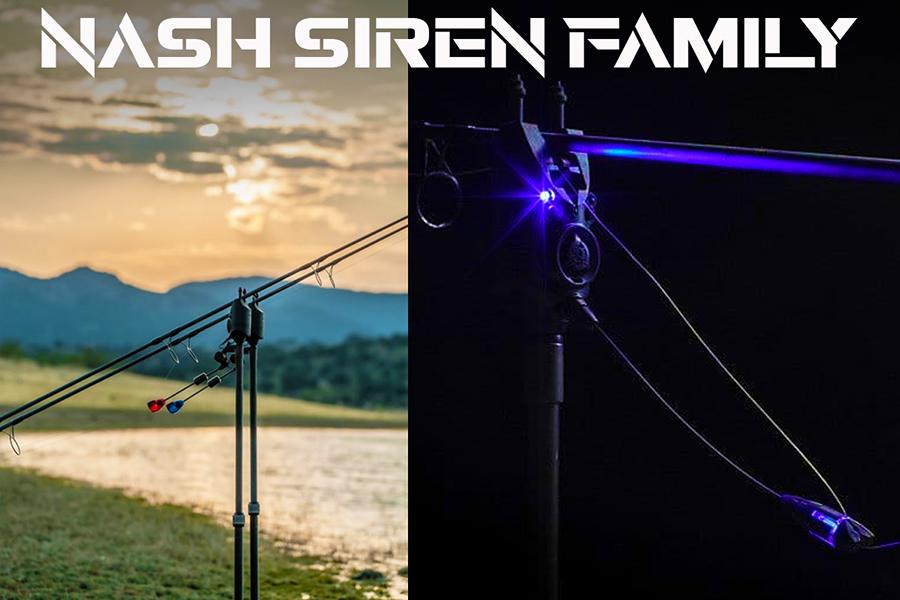 Ever since 2004, Nash have been producing some of the most innovative products available to modern carp fishing. Their Siren bite alarm's are no exception to this, with multiple Siren bite alarms now available on the market, lets take a look at what makes these alarms so unique.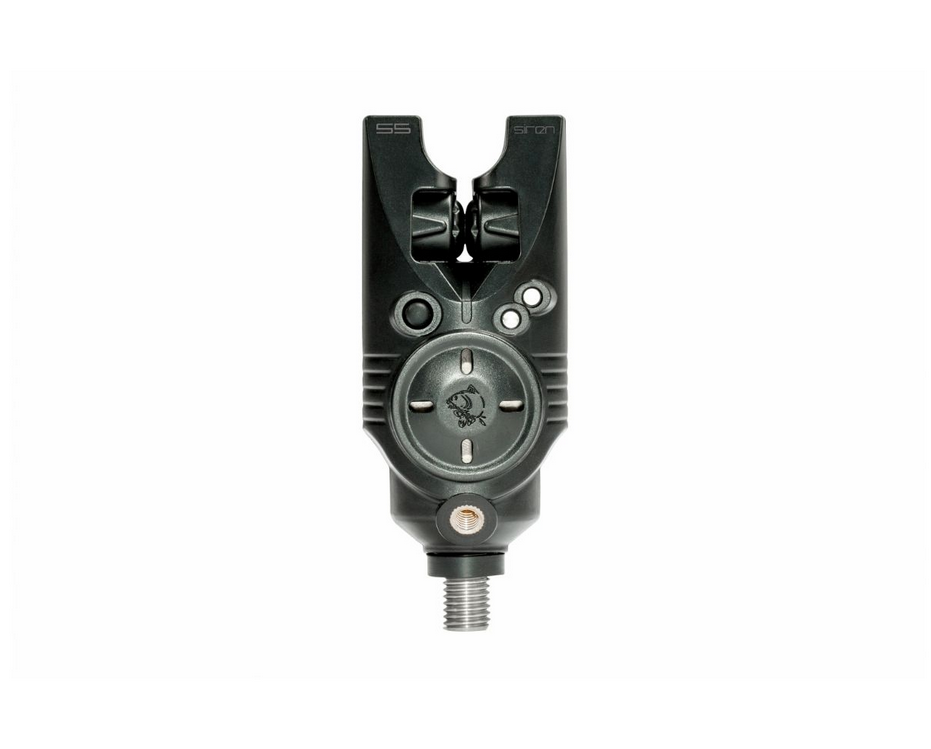 The Siren S5 is the cheapest in the range. For £21.99, you get a basic alarm with volume adjustment. Having owned a set of these in the past, these alarms are perfect for anglers looking for an alarm with good sensitivity, a nice, clean and crisp tone but without breaking the bank! The alarms have a very sensitive bite indication, so you will always know about any line bites. However saying this they are still very much usable in windy weather conditions as we know, some budget bite alarms can seem to beep for eternity whenever there is the slightest bit of wind, with the S5's you will get a couple of beeps here and there from the wind but it is no were near enough for you consider turning the alarms off!
S5 Alarms are available here at BAC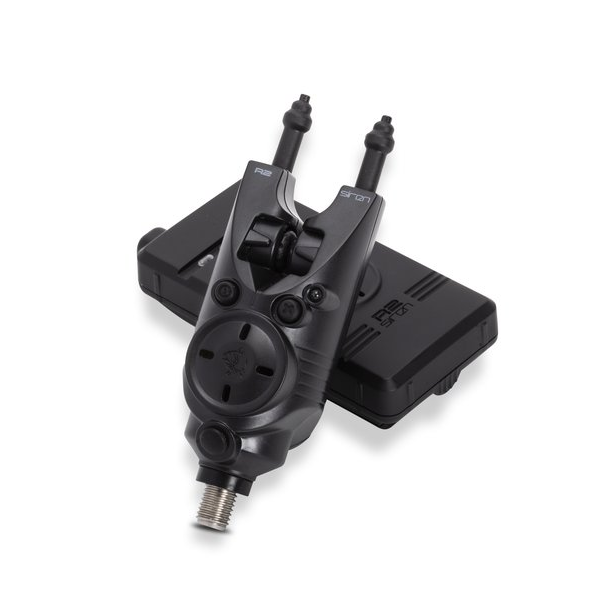 The Siren R2 Alarm is currently the latest alarm from Nash and shows exceptional value for money! For £64.99, you have an alarm which gives you volume adjustment, tone adjustment, the choice to change the LED colour on your alarms and the practical recoverable rubberised snag ears. The biggest step up from the S5 alarm is you can buy a receiver for the R2 which is a game changer for night-fishing, you're not restricted to sleeping as close to your rods as possible in an open front shelter in order for you to wake-up to your alarms!
The R2 Receiver has a good long range function, meaning that it should definitely work whilst your sat or asleep in your shelter. The receiver gives you the option to pair 4 alarms in total. For anglers who fish two rods, this gives you the option also pair two of your mates alarms as well meaning you can wake up if your mate has a bite so you can assist with netting or photos.
R2 Alarms, Receiver and Presentation Sets are available here at BAC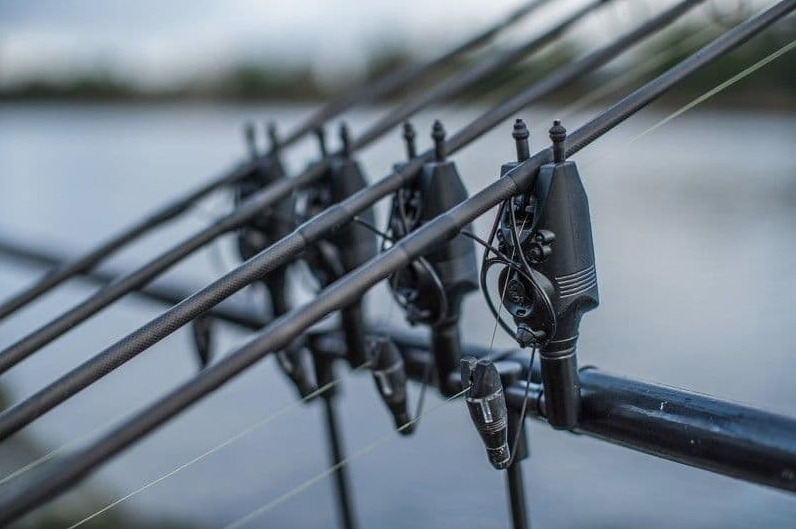 What once was the flagship of the Siren alarms, the R3's have a deserved reputation of being one of the best alarms on the market. Starting at £119.99 an alarm, the R3's feature everything you would want in a bite alarm. You have the ability to change sensitivity, tone, volume, removerable rubberised snag ears, a mute feature and an anti theft feature which is ideal for fishing public waters. The R3 bite alarms also feature intelligent sensing microchip technology. Essentially, this cuts out false indications such as the wind picking up or a build up of weed on your line, meaning even a single beep on your alarm shows something is in your baited area.
There is three different sensitivity settings for the R3 alarm, making this a game changer for river fishing or zig and distance fishing. The low sensitivity settings are perfect for fishing somewhere like the infamous River Ebro where the undertow from the river would make the alarms beep when on a higher sensitivity. The highest sensitivity setting is a game changer for zig fishing, where you need as much bite indication as possible.
The mute feature on the R3 is very handy as well. Instead of having to turn the alarm off every time you have too adjust your line lay, you simply press a button which turns the alarm sound off and then simply press it again when you want to unmute your alarm. This feature is also very useful when you're using the receiver, as you can mute the alarms but still have the sound coming out of the receiver still, which saves battery on your alarm and also, realistically if your using a receiver then having noise coming out of your alarm as well creates unnecessary noise near the water.
The receiver has the ability to pair with up to 5 alarms, which is plenty for the modern carp angler.
The receiver also features a vibrate option, so when your receiver is in your pocket you can feel your bite alarm going off, as well as hearing it. The vibrate option as a game changer when fishing noisy lakes. It is so easy to miss a singular beep from your alarm when on a public, noisy water but with the vibrate option, you will know about every beep your alarm makes!
R3 Alarms, Receiver and Presentation Sets are available here at BAC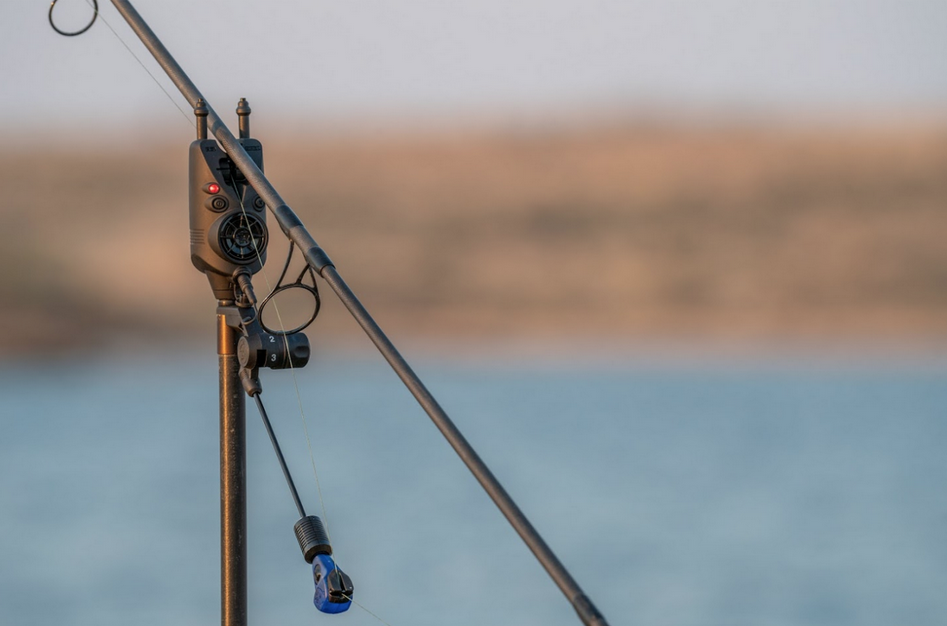 The Siren R4 alarm is the flagship of Nash's bite alarms. Brought out in late 2021 this alarm has loads of features. The alarms currently retail at £219.99 per alarm and as you would expect, it stands out from all the other Siren alarms. The alarm features a variable LED colour output which includes red, blue, white, green or purple, as well as the option to change the brightness of the LED. This is a very well thought idea from Nash as in most angling situations, you don't need a super bright LED when your fishing in the dark, you can get away with having a low LED output at night and it will still be visible.
The R4 features an anti-theft setting. This is a game changer for those anglers who fish public waters, as the risk of having your gear stolen can be high.
The R4 features five sensitivity settings, meaning that there is a setting to suit every situation the modern carp angler can find themselves in. The R4's Drift Sensing Safeguard protects against the rare possibility that line can "creep" from a spool due to a build up of weed on the line, so the pressure and movement on the line will not be sufficient enough to trigger the Speed Sensing System.
The R4 features two levels of Speed Sensing, the speed sensing responds to the line movement faster than 1cm and 2cm per second as way to eliminate false indications. This is very useful for fishing in a windy environment or where there is a current. There is a setting for situations like zig fishing however, where a slow tightening of the line is expected.
As a first for Nash alarms, the R4 features a drop back alert with a decreasing tone alarm for audible differentiation of the nature of the take. This instantly tells the angler what sort of indication they are receiving, meaning if its a drop back they can expect to have to wind into the fish before they feel contact with the fish.
The inventive Homecoming Mode is an ace card of the R4's features - designed specifically for boat anglers and offering a rear LED on the alarm that when illuminated offers a reference point for navigation back to a swim during the night. The R4 Receiver allows the rear LED on one alarm to be selected and illuminated as a direction guide, or all R4 rear LEDs can be illuminated to show exactly where alarms are positioned and to help navigate safely between lines. This is a massive benefit for boat anglers to make the return to the bank easier, lets face it there is nothing more frustrating than boating a rig 150 yards out to find that you've gone through your other rods on the trip back and have to make another trip in the boat. This rear LED function can be triggered from up to 750 metres to illuminate your alarms and light your way.
R4 Alarms, Receiver and Presentation Sets are available here at BAC