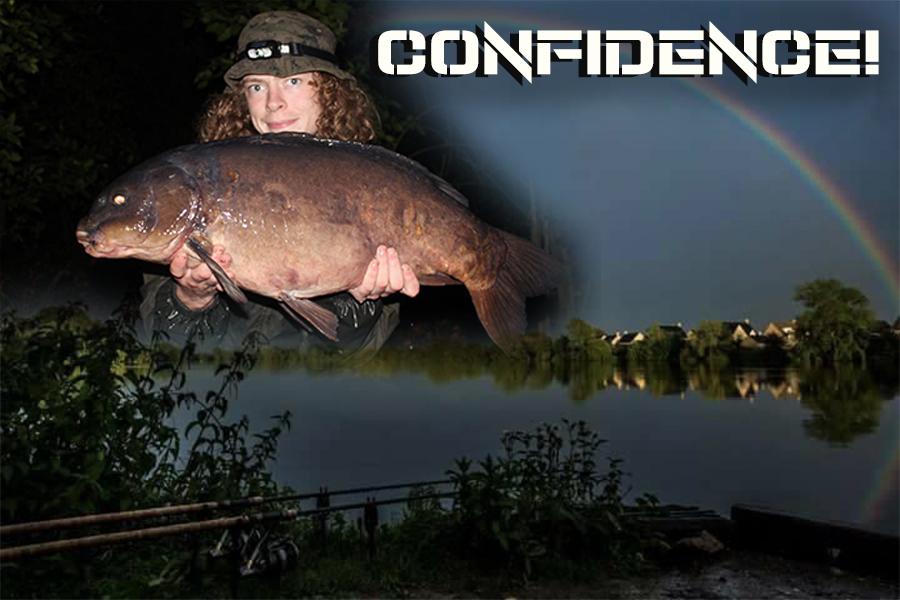 In carp fishing, there are so many different factors and as a result it is easy to overthink things a lot in your fishing. This can result in you not fishing to the best of your ability. The best thing you can do is learn that confidence is key! If you're confident in your angling then you are more likely to catch more fish!
Take You're Time and Find Your Feet
When turning up to a lake it is super important to take your time and think accordingly. Don't set up in the closest swim so you can fish quicker, don't fish where all the other anglers are fishing, don't just fish where you always fish.
It is always important to take time do laps and find some fish. You'll never catch anything if there is never fish in front of you. If you can't find the fish then take note of features on the lake, where the other anglers are, where the wind is blowing. Once you've done this imagine yourself as a carp and figure where you would want to be. If the wind is blowing right to the other side of the lake to some features away from all the other anglers - that's where I would want to be.
Confidence!
You may have heard of a latest wonder rig which some angler has told you about "it gives you unbeatable hook holds" and all that. However if your rigs are working why change! If you're confident in the way you're fishing then don't change the way you're fishing. Confidence is key as it will stop you overthinking simple things with your angling.
Fish to a range you're comfortable and confident fishing in as well. If you're trying to fish 150yds when your only confident fishing ranges to 100yds you are doing yourself no favours. Of course everyone has to push themselves in order to improve, but take it in small steps! Don't rush your fishing and enjoy the process of improvement!
Take as much time as it needs to feel confident in your angling. Even if it means spending an hour doing laps or having to take 7 casts so you can feel the drop then do so! It'll keep your mind at rest and you'll know you've done everything you possibly can!
Essentially, always put the basics into practice when on the bank!
Don't get caught up in tackle!
We are all guilty of it, constantly browsing for the latest products in carp fishing as expensive bite alarms, expensive rods, top end reels. Don't get me wrong it is enjoyable to use top gear and makes fishing a bit more fun. But never overlook your terminal i.e. rigs, bait ect. Take time to worry about your rigs and improve those until you're confident in your rigs, watercraft and how you are fishing rather than what your rods look like. After all its the terminal tackle which tricks the fish, carp don't prefer anglers with cork handle rods! Just ensure you have gear that you enjoy using and can do what you want it to do!
Enjoy Your Fishing
This sounds silly but it makes sense. You dedicate so much time and money to something you want to make sure you enjoy it!
Don't let blanks ruin your angling, nobody catches every session and most of the time you can learn something from it. I find after a blank I ask myself what I could have done differently and then incorporate it into my next session. If you can't think of anything then at least you got outside and spent some time on the bank!