Zig Rigs in Detail
Its no secret that carp spend the majority of their time in the mid to upper layers of the water column. Whilst cruising around in these areas, they often encounter small natural food items such as bugs and insects. This means that they likely view small objects suspended off the bottom as potential food items, and will often investigate by sucking them into their mouth. The Zig Rig allows you to fish a bait popped up straight off the lead into these zones, to hopefully intercept carp as they swim around off the bottom. On difficult days where the fish are reluctant to feed on the bottom, by using a Zig you can get a hook bait right in their face. This can often lead to them snatching at it as they swim past, resulting in a bite.
Depth
Depth really is the most important thing when using Zigs, you need to have your hook bait at the correct height in order to maximize the chances of getting a bite. This can vary from day to day depending on factors such as air pressure, water temperature and light levels. With this in mind its best to commit with 2 or 3 rods and fish your hook baits at different depths to hopefully find where the fish are. If you don't know the depth of the lake in front of you its best to either have a quick cast with a lead and judge from feeling the lead down, or to use a marker float. Once you know the depth its a good idea to start in the upper layers and work your way through the water column. This can be done by reeling in every so often and shortening your hook length, until you start to get bites.
Hookbaits
Getting the hook bait right when Zig fishing can sometimes be the difference between success and failure. On some days you'll find certain colours work much better than others, meaning its super important to experiment with different ones to find out whats working best. Black foam is normally a very good starting point as it imitates the small natural food items that carp are used to finding suspended off the bottom. However if this fails, its always worth trying different colour combinations. The Fox Zig Alignas are a very efficient way of presenting foam and are well worth using as they make life a lot easier. Cork balls and small pop ups are also devastating when fishing in the upper layers. A good tip is to fish a plain cork ball a couple of inches below the surface and feed floaters over the top.
Nash Bait Balancing Foam
Gardener Zig Rig Foam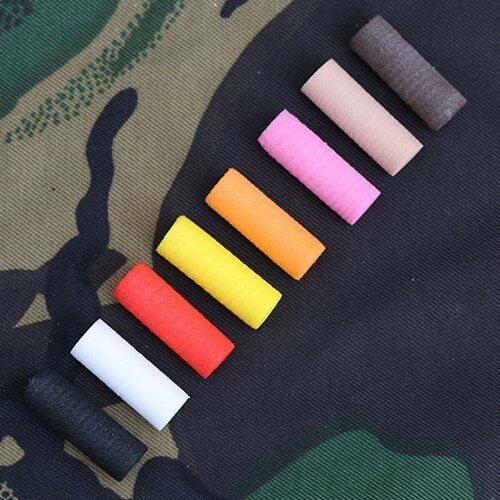 Line
On a Zig rig your hook link needs to be made from a line which floats. This may sound a bit obvious but its amazing how many lines actually sink! Its best to go with a pre stretched monofilament line which is strong, yet super thin in diameter making it virtually invisible in the water. Many brands offer dedicated Zig and Floater lines which are tailored specifically to do the job. When it comes to breaking strains you always want to try and go as light as you can sensibly get away with, as the thinner the line the less visible it is to fish. Generally this will be somewhere in the region of 8-12lb, with 10lb being a good all round starting point for a lot of lakes here in the UK.
Dedicated Zig Lines:
ESP Zig & Floater Line
Korda Zig Line
Fox Zig & Floater Hooklink
Nash NXT Zig Flo Line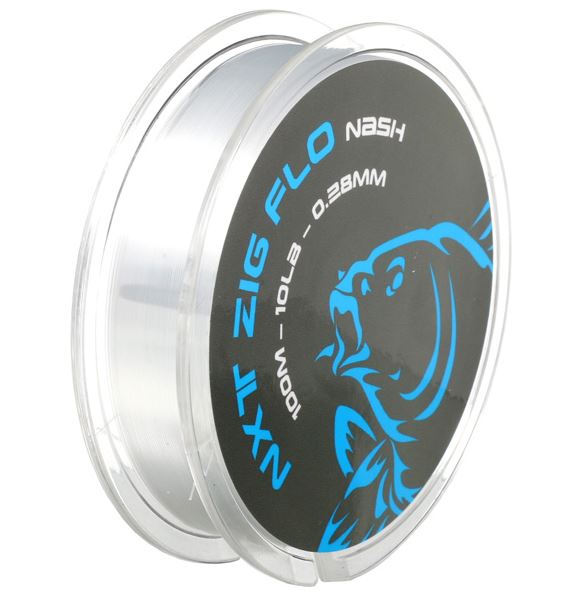 Hooks
When it comes to hooks, you want to look at the smaller sizes, generally in the range of 8-12. Almost any pattern will work, but short shank hooks with a wide gape are most commonly used. This is because they are great for flipping over and catching hold once inside the fish's mouth. The gape of the hook can be increased further still by adding either shrink tube over the eye of the hook, or using a Zig Aligna. It can be worth experimenting with the size of your hook as on some days when the fish are being extra cautious, a smaller hook can result in more pick ups. Many companies make a range of hooks which are specifically made for Zig and Floater fishing. These are a great choice as they have been designed specifically to maximize hooking potential.
Hooks for Zig fishing:
Korda Mixa Barbed
Korda Mixa Barbless
Nash Pinpoint Flota Claw Hook
Fox Edges Zig & Floater Hooks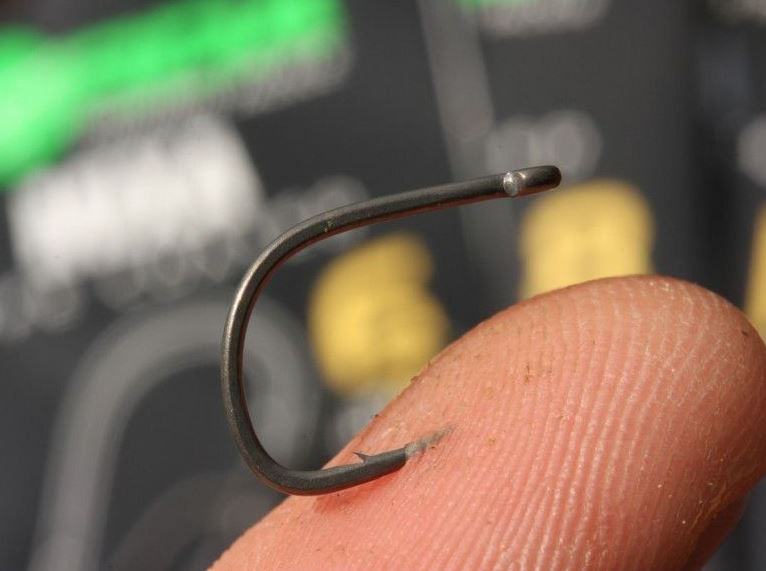 Lead Set Up
When using Zig Rigs, without a doubt the most effective lead set up is the Leap Clip. It ensures the fish comes straight into contact with the lead when it picks up the hook bait. A Lead Clip also allows you to quickly drop the lead as soon as the fish is hooked. This is super important as the weight of the lead combined with the long hook link can often result in hook pulls. A good tip is to use a Lead clip setup without the tail rubber, instead tying a piece of PVA tape around the Lead Clip. This ensures the lead doesn't come off on the cast, but drops as soon as the fish picks up the bait and gets hooked. Its also important to make sure that you haven't used any anti tangle tubing or Leadcore on your mainline as the long hook link can wrap around this causing tangles during the cast. Instead just fish your mainline straight through to your lead clip. Its also always worth adding a long anti tangle sleeve to the end of your hook link. This will again help to ensure tangles do not occur on the cast.
Lead Clip Kits
Fox Edges Zig Lead Clip Kit
Avid Outline Lead Clip Kit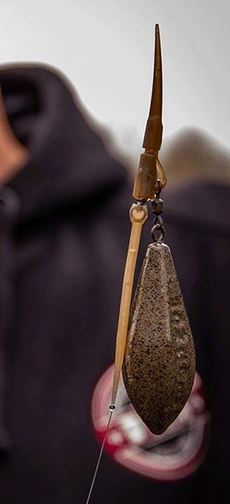 The Adjustable Zig
This set up gives you the opportunity to alter the height of the hook bait without having to recast or tie a new rig. This can be a major advantage, especially on deep waters where there is more depth to cover. With a short hook link of around three foot attached to an adjustable float and a running lead set up, you can easily raise the hook bait by letting out line, and lower it by pulling in line using the clutch on your reel. This allows you to search the depths much quicker than with a standard Zig meaning you can quickly establish what height the fish are at. Here at Bristol Angling Centre we stock a range of adjustable Zig kits which will help you to get fishing quickly and efficiently, as well as a range of Zig floats to allow you to make your own set ups.
Adjustable Zig Floats and Kits
Korda Zig Kit
Fox Edges Zig Float Kit
Nash Zig Float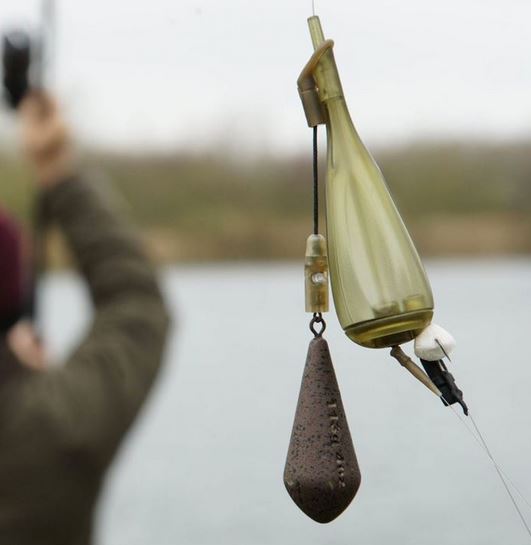 The over depth Zig
An over depth Zig is essentially just a standard fixed Zig rig, with the hook bait lying flat on the surface. They are super effective during the summer months when the fish are in the surface layers, and can be a great alternative to floater fishing with a controller float. This is because you can position your hook bait right in amongst pockets of feeding fish and concentrate on getting them feeding confidently, instead of having to constantly recast. Its really important to be super accurate with the length of your Zig, as you want your hook bait to be be only an inch or two over depth. Any longer and you will get lots of aborted takes. This means you need to know the exact depth, so a marker float is often required. In terms of hook baits, either a food bait colour pop up trimmed down, a cork ball, or anything else which represents a mixer, will be super effective as they mimic the free offerings perfectly.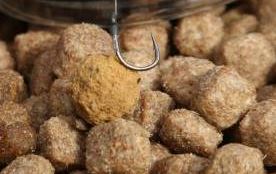 Top Tip
During late winter and early spring, Zigs can be very effective as the days get longer and the suns rays get stronger. As a result, the upper layers begin to warm first, meaning carp are often drawn to these areas. At this time of year there is also an abundance of natural food up in the water column, so a small Zig hook bait fished in this area is a great way of catching carp.