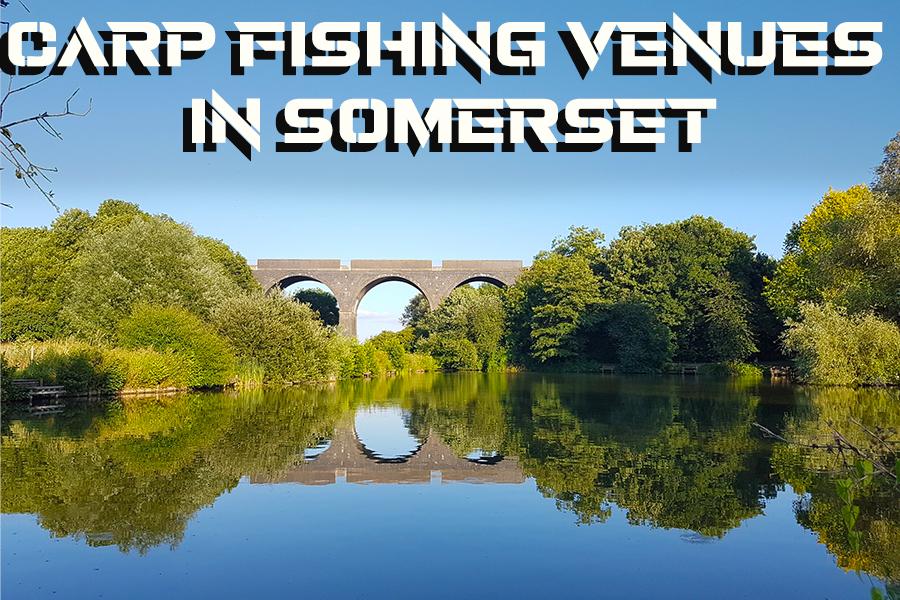 There are numerous Carp Fishing venues situated around the Somerset area. Hopefully this guide will help you find a venue suited for your fishing. If you're based in Clevedon, Bridgwater, Glastonbury, Portishead, Burnham On Sea, Yeovil, Shepton Mallet then this should include a venue for you!
Viaduct Fishery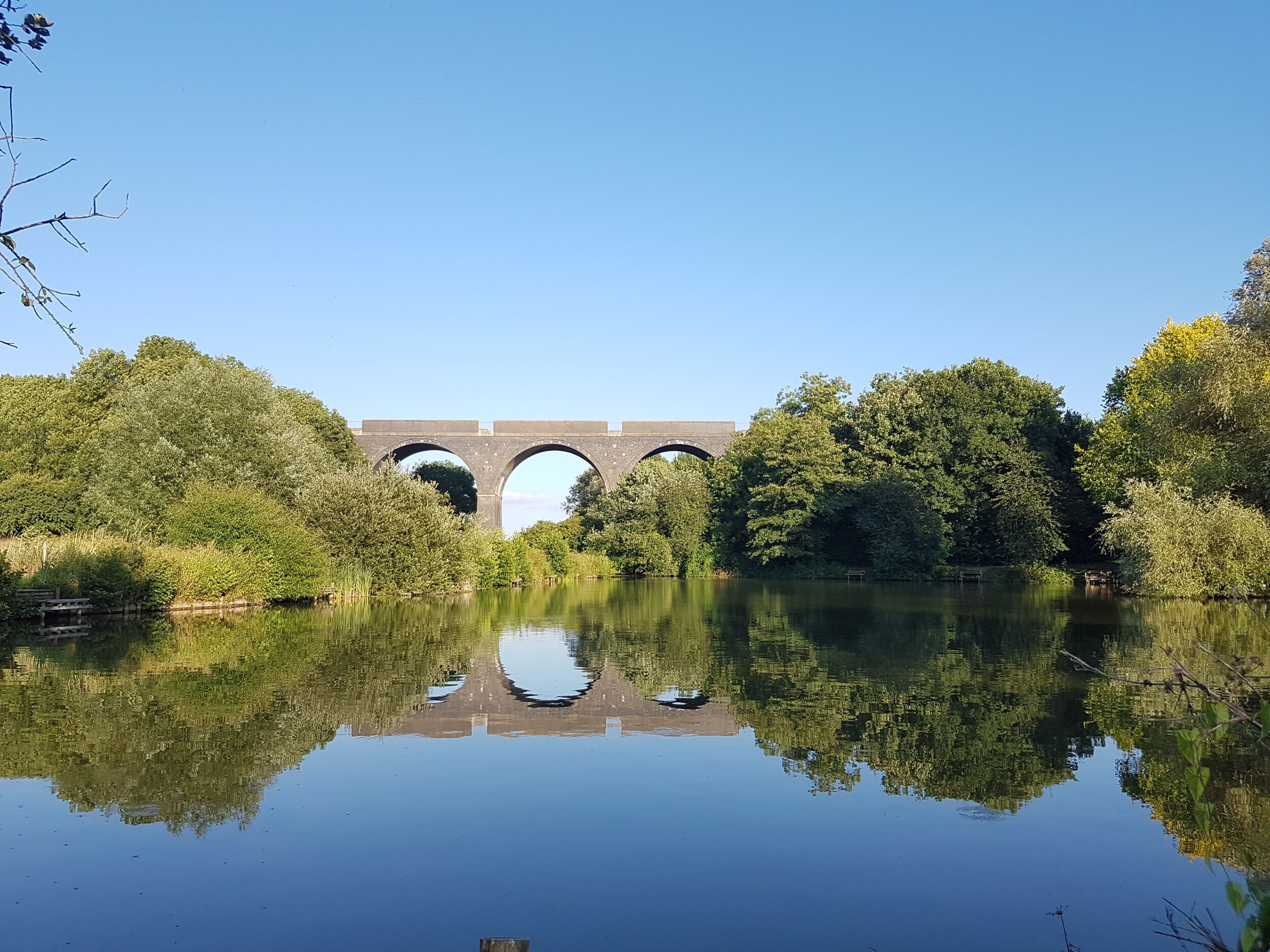 Address
Viaduct Fishery, Dew Water Lane, Cary Valley, Somerton, TA11 6LJ
Contact
Phone: 01458274022
Email: [email protected], [email protected]
Description
Viaduct fishery is home to 6 lakes in the heart of somerset. The different lakes hold a wide range of species and stock.
Spring & Middle lake are joined up and hold some of the biggest carp on the complex going up to 27lb, but also have plenty of silvers in, and one of the best lakes for perch. The fishery's holiday lodges sit along the edge of Middle lake.
The match lake is one of the smallest lakes which is the lake to go for if you want a busy day, so ideal for juniors/beginners. It is stocked with lots of F1's and mostly single figure carp but still the chance of the odd teen figure carp. Plenty of silvers stocked as well.
Lodge lake is the closest lake to the shop, so great for if you want a short walk. It holds a range of fish with carp from 2lb - 20lb and plenty of silvers too.
Cary lake is another one of the popular lakes for the bigger carp - it is known as 'Scary Cary' for a reason, and that is the size of the fish! It is a great runs water with fish up to mid 20's and seeing low 20's coming out all the time! Stocked with silvers too and the best lake for the perch going up to 3lb+, along with some of our better tench!
Campbell lake is the competition lake so you can't pleasure fishing this one. Viaduct run open competitions and also take lake bookings, so contact us if you're interested in either. This lake is heavily stocked with carp averaging 8lb but you'll have a high chance of catching plenty of teen figure fish too with the match record going an impressive 462lb!
Fishery Rules
No carp or F1s in keepnets.
Silverfish are allowed in keepnets with a 50lb limit.
Fishing is allowed from dawn till dusk only.
2 rods maximum per person.
Buy your ticket before fishing from the shop or use the prepay envelopes outside the shop door if shop is closed.
We don't hire gear. You need to bring your own or you can purchase equipment from our onsite shop.
Juniors must be accompanied by an adult.
Only spectators allowed are partners & parents, everyone else needs to have a ticket if they're on site.
Barbless hook only.
No fixed rigs. This includes anything up the line e.g. swivels.
No braid reel lines.
No lure fishing/spin fishing/drop shotting.
No live/dead baits.
No bait boats.
Fishing from platforms only.
Do not enter the water.
No litter.  Please use bins provided.
Campbell Lake is strictly out of bounds - matches/lake bookings only.
No dogs.
No night fishing.
All fish to be returned.
An EA rod licence is required to fish.
No refunds.
Any angler breaking the rules will be asked to leave the fishery.
Cost
Junior: 1 Rod - £7 2 Rod - £9.
Concession (65+/registered disabled): 1 Rod - £8, 2 Rod - £10.
Adult: 1 Rod - £10 2 Rod - £12.
Afternoon / Evening (currently from 4pm) 1 Rod - £7 2 Rod - £8.
Open Times

All lakes are open for fishing everyday apart from Campbell Lake (matches only) & 28-35 on Middle Lake (private pegs for lodge guests)
The current open times are 04:45 - 21:45 (Dawn To Dusk in July). However this will change. Click here for the latest opening times.
Durleigh Resevouir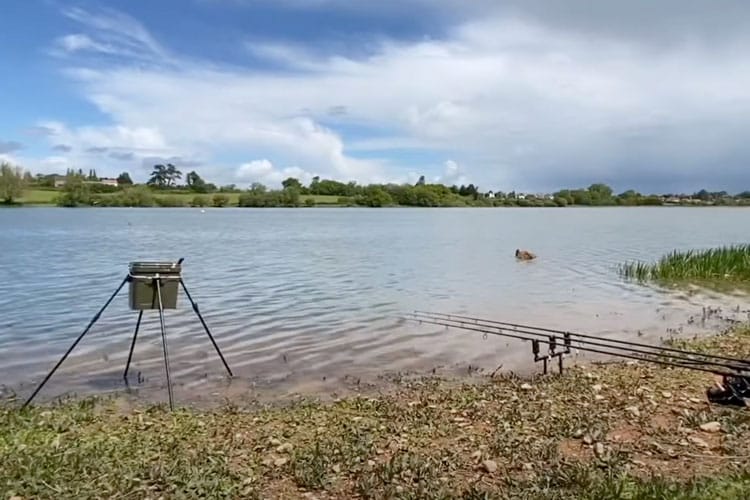 Address
Bridgwater, Somerset, TA5 2AW
Contact
Email: [email protected]
Phone: 01278 424786
Venue Description
Durleigh is an 80-acre reservoir, which reaches depths of up to 26ft in places. There is a good stock of carp to 36lb+, Pike, Roach and Bream.  A 100lb+ net is not uncommon at the reservoir, with some carp weighing more than 36lb. There is also the opportunity to catch between 10 and 20 doubles in the right conditions. The venue is known as superb for carp fishing with a lot of common carp and a good number of mirror carp. Pike are also caught often. The site is well-regarded for its bream fishing. Although most bream fall into the 2lb to 5lb range, there are many larger specimens with 7lb and 8lb fish landed regularly.
Rules
Stay out of the water
No fires or BBQs
No dogs (except assistance dogs)
No cycling
No littering
Please keep to permitted areas
Please use the toilets provided
Costs
Day Ticket - £12.50
One Rod Day Ticket - £10
Concession Day Ticket - £10
Concession One Rod Day Ticket - £8
Book of 6 Day Tickets - £62.50
Book of 6 Concession Day Tickets - £50
Open Times
January - 8am - 4:30pm, February - 8am - 5pm, March - 8am - 6pm, April - 8am - 7pm, May - 8am - 8pm June, July - 8am - 8:30pm, August - 8am - 7:30pm,
September - 8am - 6:30pm, October - 8am - 6pm, November - 8am - 4:30pm, December 8:am - 4pm
Acorn Fishery
Address
Lampley rd, Kingston Seymour, Clevedon, BS21 6XS
Contact
Phone: 01934 834050
Email: [email protected]
Venue Description
Acorn
is home to two lakes. The specimen carp lake is approximately 3.5 acres and is a 16 peg venue. It has a combination of smaller islands and a larger main island, which allows plenty of features and margins to fish to. The lake is clay bottomed with bars/ shelves and open flat areas, all easily accessible.  The fish stock is now currently over 400+ stunning Carp, with fish size ranging from approx 15lb to 38lb+ in weight and well over half of them are mid to upper 20's and 30's.
The "The Paddock" lake  is a 40 peg venue for matches and pleasure fishing with a stock of carp, roach, bream and rudd.
Rules
Click Here To See The Lake Rules

Cost
Main lake prices (3 rods)
12hr - £20, 24hr - £30, 36hr - £45, 48hr - £60
Paddock lake prices
Day tickets - £10 each (must collect from the shop on site)
Open Times
Summer Sessions - 7am - 6pm  (April - September)
Winter Sessions - 7am - 6pm  (October - March)
Plantations Fishery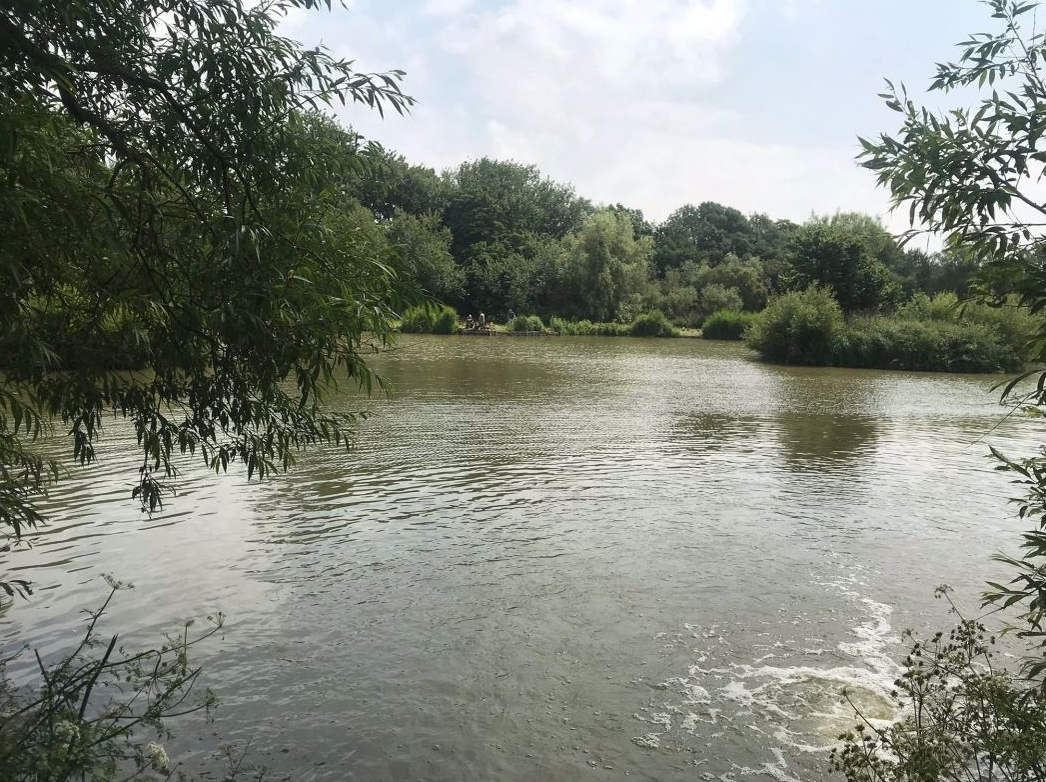 Address
Middle Lane Farm, Middle Lane, Kingston Seymour, Clevedon, North Somerset, BS21 6XW
Contact
01934 902200 / 07795 104897
Venue Description
Plantations is home to three lakes being the Main Lake, the Specimen Carp Lake and the Jubilee Lake. The main lake is a mature lake over 2.5 acres in size with 38 swims to choose from giving you plenty of space to fish. There is a varied stock for anglers to target, with a healthy stock of Roach, Rudd, Bream, Tench, Perch and Carp up to over 20lb.
The Specimen Carp Lake is roughly 1 acre in size with 15 swims to choose from. The bottom consits of hard clean clay around the margins and islands with clay and silt in the middleThe lake is home to carp only with a rough stock of 65 - 70 fish at a rough rate of 12lb - 28blb. You must book for night fishing via Catch or call Plantations.
The Jubillee lake is situated seperately from the other 2 lakes on site. The lake is roughly 1.75 acres in size with 25 swims with only 18 anglers allowed to fish it at any time. The lake has a cracking mixed stock of fishwith Roach, Rudd, Bream, Tench, and Perch and for those wanting a spirited battle the carp go up to 18lb. You can book 24, 36 and 48-hour sessions and is bookable for matches on request. You must book for night fishing via Catch or call Plantations.
Rules
A current Environment agency fishing licence is needed.
Landing nets, mats and weigh slings must be dipped on arrival (dip tank at entrance to coarse lake and Horseshoe lake) No keep nets- except matches.
Barbless hooks only. We reserve the right to check your equipment at any time.
Unhooking mats to be used. (rental available)
All fish to be put back into the lake. NO fish to be taken away.
No rods to be left unattended. If rods are left we reserve the right to remove them or cut lines if required.
No night fishing without booking .
No multi-hook lines.
All vehicles on the premises are left at the owner's own risk.
No vehicles to be left overnight without authorisation.
Anti-social behaviour will not be tolerated.
Do not enter the water at any time, if you loose equipment please call us on 01934 902200 and a member of staff will assist you.
In case of an emergency there are buoyancy aids placed around the lakes, we have a first aid kit available.
Any anti social behaviour, miss treating fish or miss use of equipment may result in you being asked to leave the lakes and a ban.
We are happy for guests to join you on the bank. However the bank is not a place for a party or social gathering and you may be asked to disperse and all guests to leave if found to upset other patrons. We have an outdoor separate gathering space that can be hired on an hourly basis if needed.
Please keep any music to a minimum - you will be asked to switch it off if it is too disruptive.
Only free standing BBQ's are allowed. No disposable BBQ's. We reserve the right to ask you to extinguish your BBQ's if it is causing a hazard. Through dry periods we do not allow BBQ's at all. Gas burners are preferred. Do not through hot coals anywhere on the lake site or bins.
Before pitching your bivvy in windy weather do not place it under trees
Night Fishing is allowed on Jubilee Lake and Specimen Carp Lake. However YOU MUST BOOK before hand. If you are day fishing just turn up and fish!
Costs
12hr Ticket: £12, Concession 12hr Ticket: £10, 24hr Ticket + Non Angling Guest: £35, 24hr Ticket: £25, 34hr Ticket: £35, 60hr Ticket+ Non Angling Guest: £60
Opening Times
6:30am - 7pm
Trinity Waters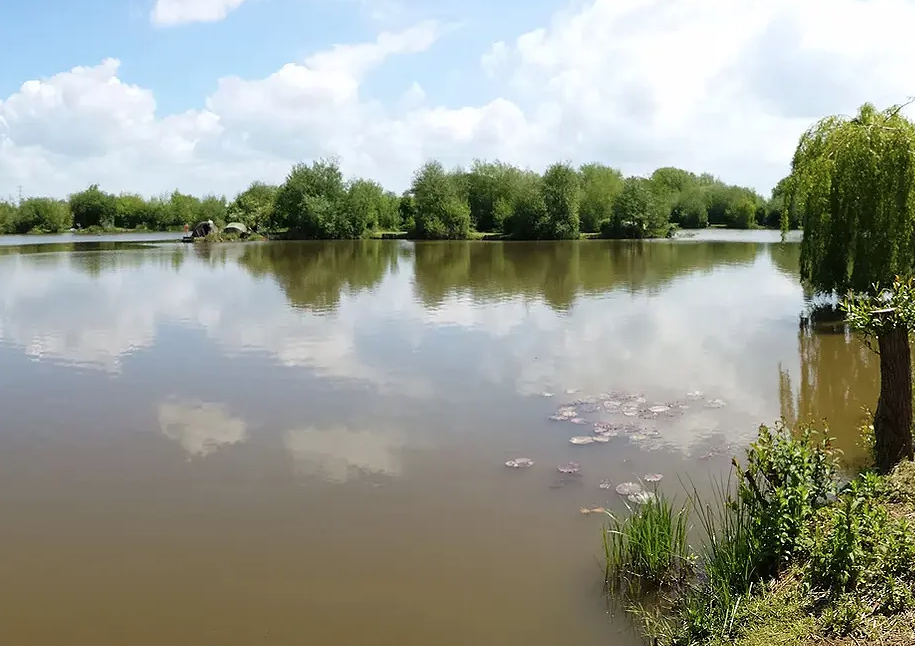 Address
Trinity Waters, Straight Drove, Chilton Trinity, Bridgwater, Somerset, TA5 2BQ
Contact
07896982567
Venue Description
Trinity hosts 5 different lakes which are very different from each other meaning there is bound to be a lake suited for your angling.
Woodland Lake is approximately 2 acres in size and features 34 swims. The lake is heavily stocked with Carp to 20lb, Bream to 6lb, Tench to 8lb and Roach to 2lb. Best match weight is 272lb in 6 hours and pleasure weights to 300lb plus. 
​Ash Lake is 1 acre in size and features 19 swims. There are 3 main islands in the lake which are all in reach to fish to from swims. Stocked with Carp to 19lb, Crucians to 3lb, Tench to 6lb ( green and gold), Bream to 5lb, Perch to 3lb, Roach and Rudd.

Wildmarsh lake is approximately 6 acres in size and has 76 swims. Stocked with Carp to 31lb, Grass Carp to 25lb, Crucians to 3lb, Tench to 6lb, Bream to 11lb, Perch to 3lb and Roach, Rudd, Barbell and Chub. Night fishing is available on this lake and is known as the main runs-water on Trinity.

Middlemarsh Lake is 1 acre and a half in size and has 16 swims. The lake is ideal for the pleasure angler, stocked with Carp to 12lb, Crucians to 3lb, Tench to 6lb + , Bream to 3lb, F1's to 2lb.

Chandos Lake is approximately 3 acres in size with 9 swims. The lake is stocked with Carp to 29.8lb, Grass Carp to 21lb. Chandos lake is the main carp water on the complex and night fishing is available on this lake.

Rules
There are seperate rules for the lakes.
Click for Wildmarsh Lake Rules
​Click for Middlemarsh Lake Rules
Cost
Day fishing is £7.00 for one rod then £2.00 per extra rod.
For concessions, juniors and disabled, day fishing is £4.00 for one rod then £2.00 per extra rod.
£20.00 for your first night then its £10.00 any night after (covers you for maximum of 4 rods)
Opening Times
Summer time gates open at 6:15 and close no later than 9pm. This will vary as the night / morning draw in. You will get advised on the day what time gate are closing.
Burton Springs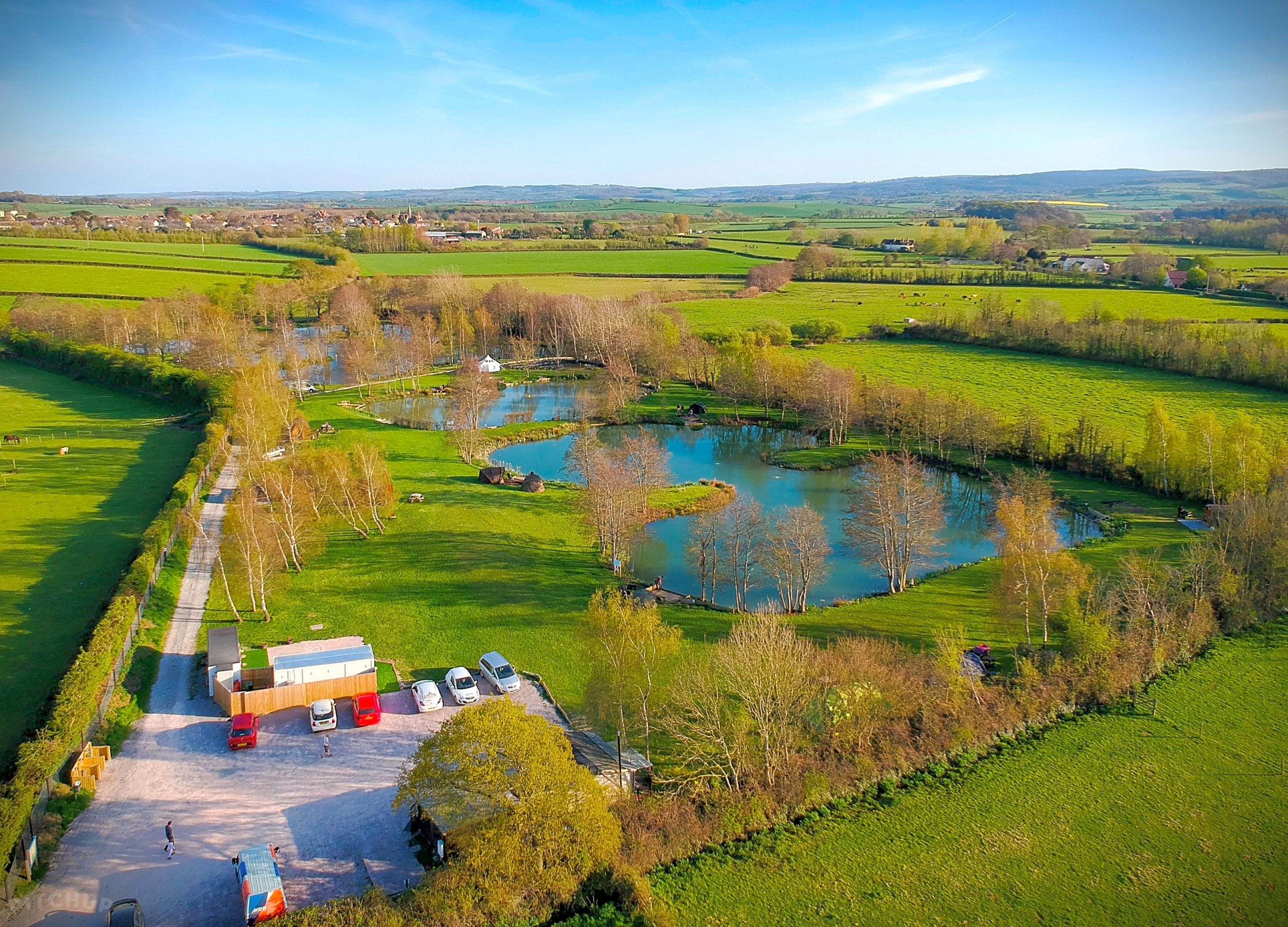 Address
Burton, Bridgwater, TA5 1QB
Contact
Phone: 01278 732 135
Email: E. [email protected]
Venue Description
Burton Springs is home to three lakes which include a multitude of species. Kingfisher lake is stocked with carp up to 27lb and catfish ranging from 13lbs to 80lbs. There is also grass carp present in the lake. The lake is a figure of 8 style of shape and features 4 swims meaning you can control a lot of water in each swim.
Alder lake is the pleasure / match lake of the complex. The lake is about half an acre in size and hosts 13 swims. Depths vary from 3ft to 7ft giving you plenty of options. The lake is heavily stocked with Bream to 9lbs, Tench to 8lbs, Carp to 12lbs, Perch to 2lbs and large heads of Roach and Rudd.
The Specimen lake is a 6 swim lake - every swim controls its own parts of the water giving you a load of options with your angling. The lake has carp up to 30lbs (including grass carp). The lake features a island which is a patrol route for carp and there is loads of features to be fished on the lake bed.
Rules
Venue Description
Shiplate Farm Fishery is a multi-species venue located in Somerset, a stone's throw from the popular holiday destination of Weston-Super-Mare outside the little town of Bleadon. There are four lakes on the complex with one being home to carp of over 30lb, bream to double figures and there is a multitude of coarse species to target including gold fish!
Main Lake
The Main Lake is around 3 acres in size with 2 islands and has 14 swims for you to fish. Many anglers venture here to target both the bream and carp using a wide array of tactics, including boilie and pellet fishing. The carp have grown in recent years and can now be caught to well over 30lb, with both commons and mirrors being banked to more than 33lb. The bream have also done exceptionally well and can be caught to over 11lb!
Hawthorns Pool
Hawthorns pool is also shaped like a canal and there are 15 pegs for you to fish. Another great mixed lake, Hawthorns has a high stock of Crucians, Bream, Roach, Perch, Tench and also carp to over 15lb.
West Pool
The West Pool is shaped like a canal and hosts 15 pegs for you to fish. The lake offers a mix of species to fish for with a high stock of carp, bream, roach, and perch amongst other coarse species. Although the fish are typically smaller in size, they make up for it in quality and condition and give the angler a great chance for a real mixed bag on light fishing tackle.
Squircle Lake
The most recent development at the Shiplate, squircle lake, has been created with a view for pleasure fishing and float angling. Where anglers can target young pristine carp to 3lb as well as a healthy stock of Goldfish. This is a great place for both young anglers or those fishing for smaller species, there is something quite surreal about watching a bar of gold rise to the surface ready for your net.
Rules
Mainlake Day Tickets: £10 - 1 Rod, £14 - 2 Rods, £16.50 - 3 Rods
Hawthornes, West Pool and Squircle Lake: £10
Opening Times
7:30AM - 4:30PM
Closed On Mondays and Tuesdays.
Avalon Fishery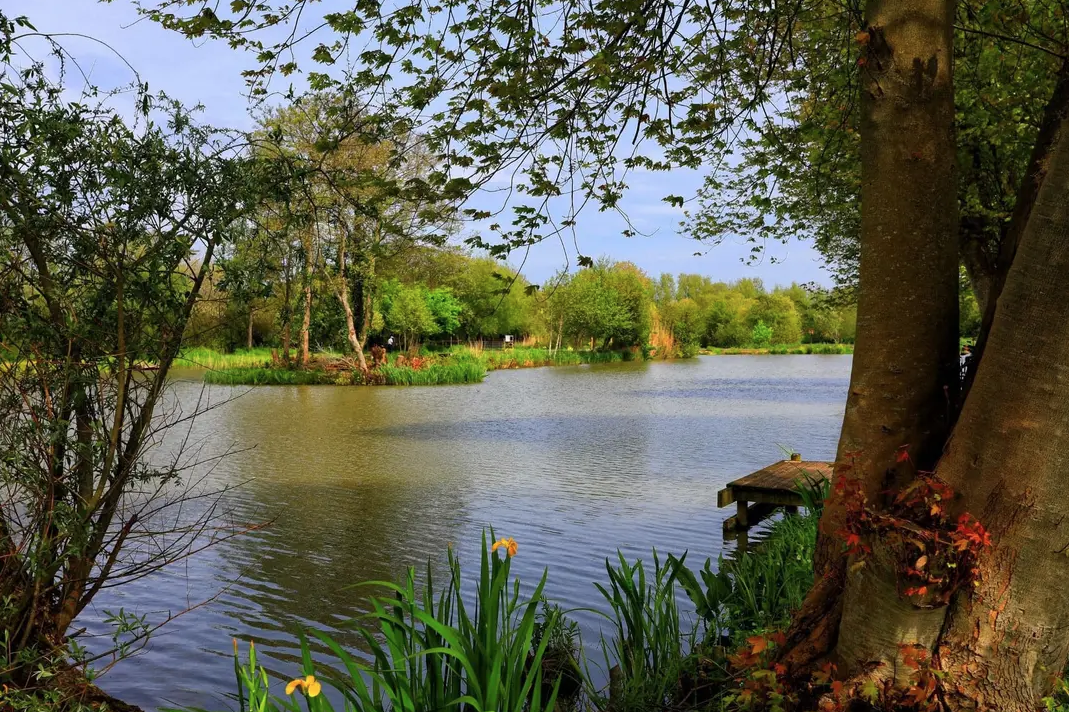 Address
Shapwick Road, Westhay, Somerset, BA6 9TT
Contact
Venue Description
Avalon Fishery is home to two lakes, one being a carp lake and the other being a pleasure and match lake. Heath Lake (the carp lake) holds fish over 30lb with a good head of double figure carp. There is 16 swims for you to choose from with 14 being allowed for night fishing!
Moors Lake is the pleasure and match lake. It has 48 generously spread swims that offer excellent sport for all types of anglers. In the summer it regularly produces 100lbs plus bags of quality carp to double figures, plus tench, bream, skimmers, roach, rudd, chubb, perch, and pike.
Rules
Click here to view the rules for Heath Lake.
Click here to view the rules for Moors Lake.
Cost
Moors Lake:  Day Ticket (Max Two Rods) – £10.00, Evening (After 4.00pm) – £8.00
Heath Lake: Day Ticket (Max Two Rods) – £14.00, 24hrs - £25.00, 120hrs - £115.00.
Opening Times
Night bookings arrive from 12midday and depart 12midday.
Day bookings arrive from 7.00am and depart at 7.00pm
Emerald Pool Fishery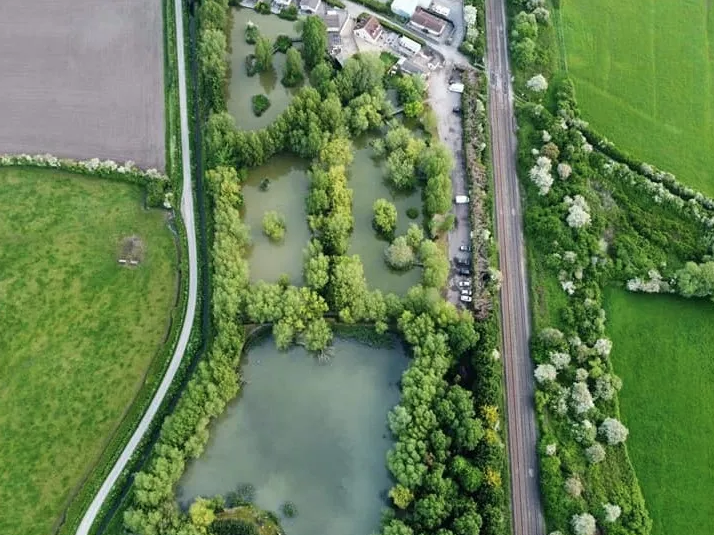 Address
West Huntspill, Highbridge TA9 3NL, UK.
Contact
Tel: 01278 794707, Mob: 07974862503
Venue Description
Emerald Pool Fishery has a reputation of being on the best stocked venues in Somerset. The fishery is based in eight acres of land and is home to four well stocked waters: Emerald, Sapphire, Ruby and Jade. These lakes have a wide variety of established species including specimen carp, bream, tech, roach, rudd and perch making this fishery suited to pleasure anglers as well as carp anglers!
Rules
NO KEEP NETS or sacks are allowed at Emerald Pool.
No fish to be handled in towels or cloths.
Barbless hooks only.
All fish to be landed with a landing net regardless of the size.
Peanuts and fixed rigs of any description are banned.
All fish are the property of this fishery and must be returned to the water during or after your fishing session.
Cost
Day Ticket: £10.00 for up to 2 rod/pole £2.00 extra for additional rod
Night Ticket: £25.00 for 24 hrs
Opening Times
7:30am - Dusk
Festival Fishery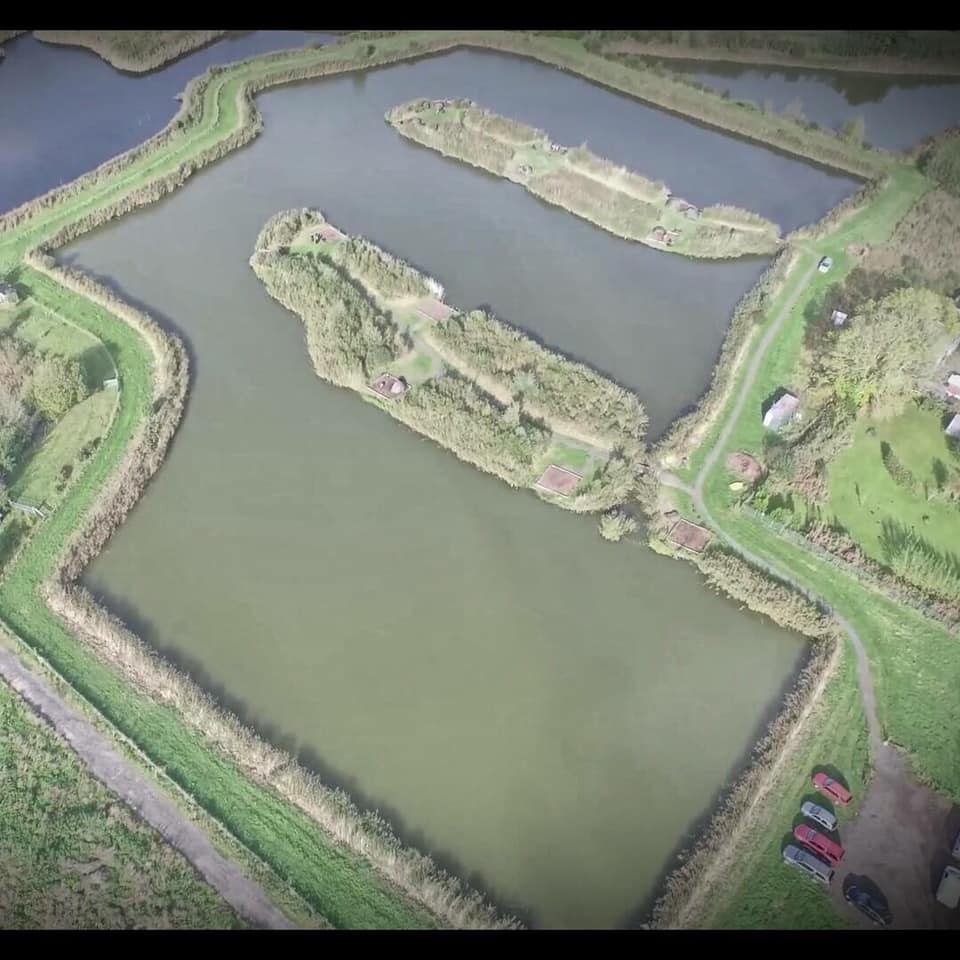 Address
Festival Carp Fishery, Sharpham Drove, Sharpham, Glastonbury, BA16 9SF
Contact
07789003044
Venue Description
Festival Fishery is a 5.5 acre venue, home to over 400 carp with 30 being over 30lb! The lake features 11 swims as well as two large islands which are connected by a bridge.
Rules
Cost
Opening Times
9am - 5pm
Follyfoot Fishery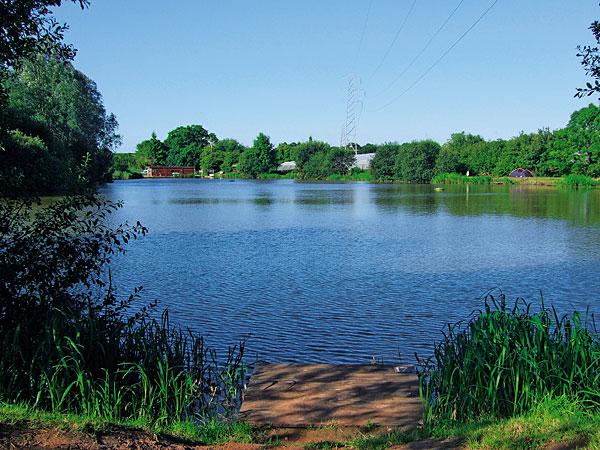 Address
FOLLYFOOT FISHERY, TAUNTON ROAD, NORTH PETHERTON, SOMERSET, TA6 6NW
Contact
07748400904
Venue Description
Follyfoot Fishery is about 3 acres in size with depths from 6ft to 12ft. There are 9 huts on the lake you can fish from on the lake as well as a shop, toilet and shower! The venue allows night fishing meaning you can fish the night in the comfort of the wooden huts situated on the lake.
Rules
Cost
Opening Times
7:30am - Dusk
Seymour Fishery


Address
Sloway Ln, Stretcholt, Bridgwater TA6 4SR
Contact
Phone: 0117 9500 201
Email: [email protected]
Venue Description
Seymour Fishery is located near the SSSI Huntspill River on the outskirts of the Somerset Levels. The lake is 1 acre in size in a 3 acre plot which is surrounded by farmland and fields. The fishery is home to abundance of wildlife including Deer, Kingfishers, Owls, Buzzards and other! The lake has around 40 hand-picked homegrown carp to 35lb+ including some big grass carp. The lake consist of weed, clay silt and gravel - in the summer the lake gets very weedy so be sure to have some experience behind you when it comes to fishing in weed!
Rules
Look after the FISH (everyone MUST carry a pot of Nash Medi-Carp at all times)
No Wading or using the boat (if you get a fish snagged call Jordan)
Micro Barbed Hooks only
Keep All gates closed at all times! (it only takes a split second for a otter to get in!)
Leave the property exactly how you find it (all rubbish to be taken home)
No retaining fish for long periods of time (up to 20 mins is fine to sort out your camera equipment)
Bio-Security is something that is massively important in my eyes, All unhooking mats – slings – landing nets are provided (DO NOT bring yours on site) (Please return them after use)
15lb (0.37mm) minimum mainline (No braid mainline, with exception of spod and marker rods)
Maximum of 3 rods.
Please keep toilet facilities clean! If everyones leaves it how they find it, it will always be clean!
No live/dead baits to be brought on site! (Bio Security in mind)
Cost
Seymour is lake booking only so these prices are for the whole lake rather than per angler.
Monday (7am) – Thursday (6pm) = £350
Friday (7am) – Sunday (6pm) = £350
Monday (7am) – Sunday (6pm) = £700
You are allowed 4 anglers max on the lake. For more infomation on this - click here
Pavyotts Mill Fishery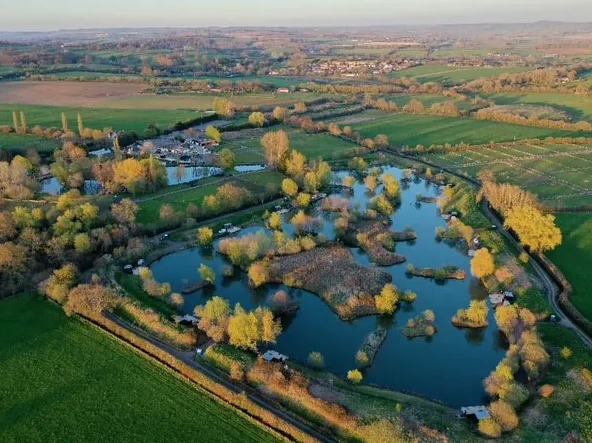 Address
Pavyotts Ln, East Coker, Yeovil BA22 9HB
Contact
Phone: 07913 953844
Venue Description
Pavyotts Mill is known for the large carp the venue holds. Home to three lakes being Maze, Kingfisher and Woodpecker Lake - Maze Lake is the biggest on the complex at 8 acres and holds fish up to 52lb! On Maze lake there is no need to bring a barrow as you can park right next to your swim! Kingfisher lake is around 2 acres in size and holds carp up to 34lb!
Rules
No lifting of any fish 30lb or over.   Photos must be taken in the water or in the cradle with your hands on the bottom of the cradle.
Use only cradles, slings and nets provided.  A bucket is provided to ensure cradles are wet before placing fish upon them.  Ensure fresh water from the lake is used each and every time a fish is caught.
Klin-iK or similar product to be carried by all anglers.
Safe rigs with barbless hooks must be used at all times.  No crushed, micro or barbed hooks.  No fixed rigs.  No naked lines, use safe zone leader or sleaving.
No braided lines.  15lb minimum line should be used on the Maze.
No particle mix including maize, hemp or nuts.  No plastic or foam hook bait.  No float fishing.  Random rig checks will and are carried out.
No bank sticks or pegs.  (rod pods are available to hire)  No fishing from anywhere but the designated peg area.
All fish to be returned to the water asap after capture. (retention of fish in the floatation sling should be limited to 15mins).
No unattended rods and no sacking of fish.  Anyone found using a sack will be asked to leave the premises immediately without refund.
Anglers must respect all property, wildlife, other anglers and surroundings.  No drones to be flown around the area. No guns or bonfires.  No unruly behaviour, including loud music, drinking to excess.  Do not leave cigarette butts around the swim areas.  No generators.
Any damage or tackle loss must be reported.  No disposable barbecues.  The swim must be kept tidy at all times to prevent items being blown into the lake.  All litter must be taken home.  Pegs will be inspected when you leave.
No swimming, No walking or climbing on the perimeter banks and no walking in front of other peoples swims.
Children under 14 are not allowed to fish on the Maze Lake.  Children must be supervised at all times. They are not allowed to hold fish under any circumstances.
Well behaved dogs are allowed.  They must be kept on your swim and not be allowed to roam around.  Dog poop must be picked up anywhere on the site and taken home.
Max 3 rods per angler. It is the angler's responsibility to ensure they have the relevant environment agency licences.
Gates must be kept closed at all times except for access. It is your responsibility to make sure the gates are closed if you request a takeaway to be delivered.
Cost
Open Times
From 11:30 to check in. 
Before 10:30 to check out. 
Gate Times: Open at 8:00am. 
  Close at 9pm
Walrow Ponds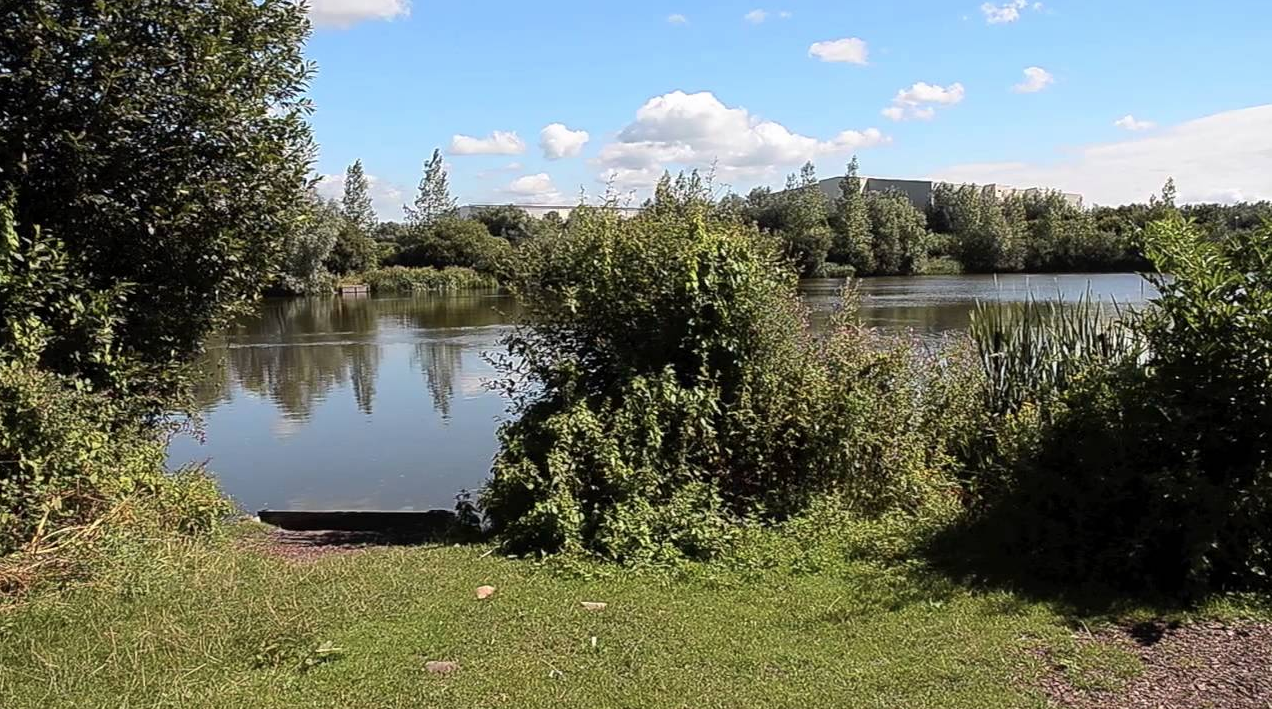 Address
Walrow & Walrow Terrace & Market Street, Highbridge, Somerset, TA9 4A
Contact
01278 457022
Venue Description
Warlow ponds is home to three lakes. Snag Lake and Factory lake are joined together. The lakes have a good stock of carp, bream, rudd and tench. Railway Lake has a lower stock of carp but the carp in this lake are bigger
Rules
Cost
You must join Bridgwater Angling Club. Click here to Join
Other Venues In Somerset
Lands End Fishery
Ash Ponds