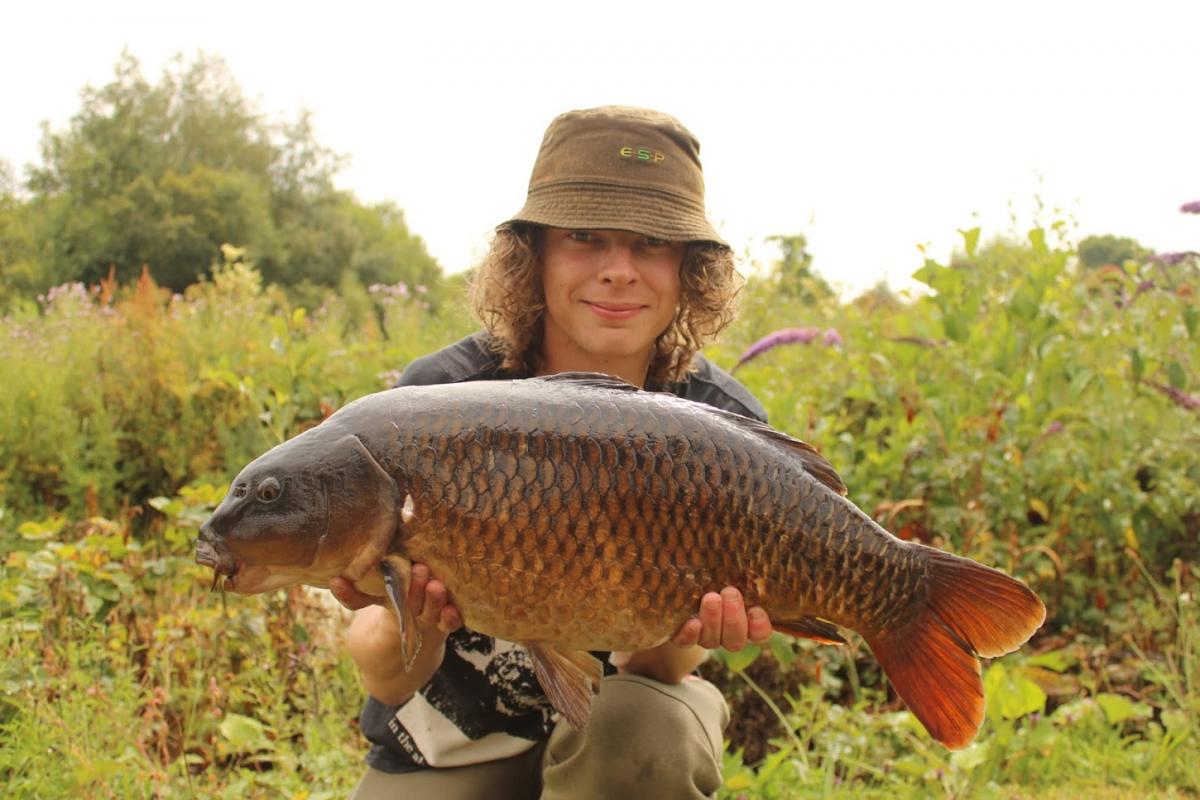 During the last week of July, I headed down to Anglesey in North Wales for a 4 night session at Llyn Y Gors Carp Lake with my brother Luke (who got there 2 days prior).
Arriving on the late afternoon, I had a walk around and it did not take long to find a number of fish grouped up in a swim called "The Well" and on this, I decided to use the baiting pole to stealthy get some solid-bags out and then fished the night in this swim.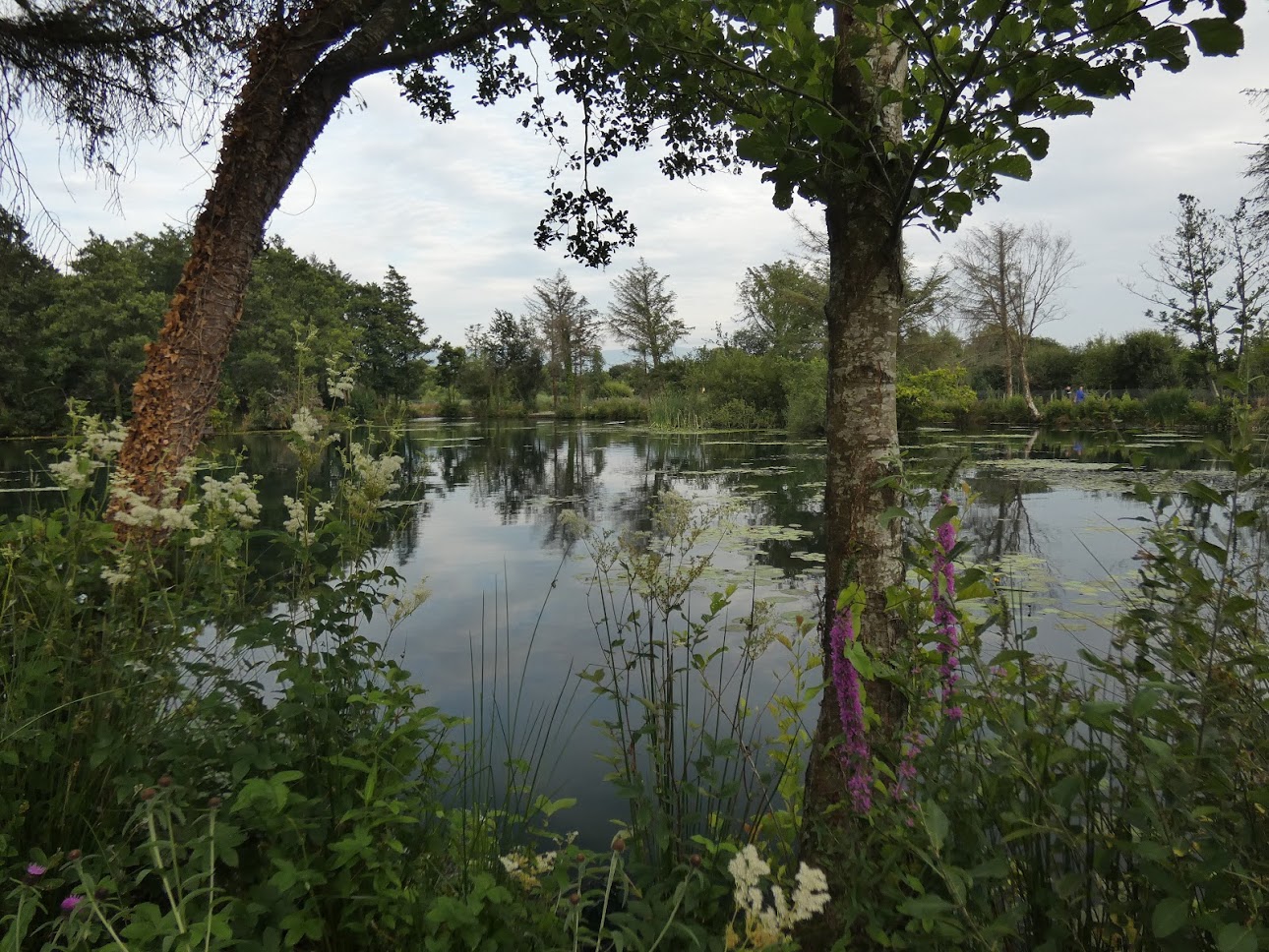 After a fish-less night, by 9am me and Luke had reeled in and decided to do a lap of the lake, as we had heard fish showing all the way down the other side of the lake in the early hours which suggested that they had moved off us. After a shower, we began moving our gear to the other end of the lake in the swims "Ghostys Corner" (where I fished) and "The Door" (where Luke fished) where we had heard fish earlier and had seen fish on our lap.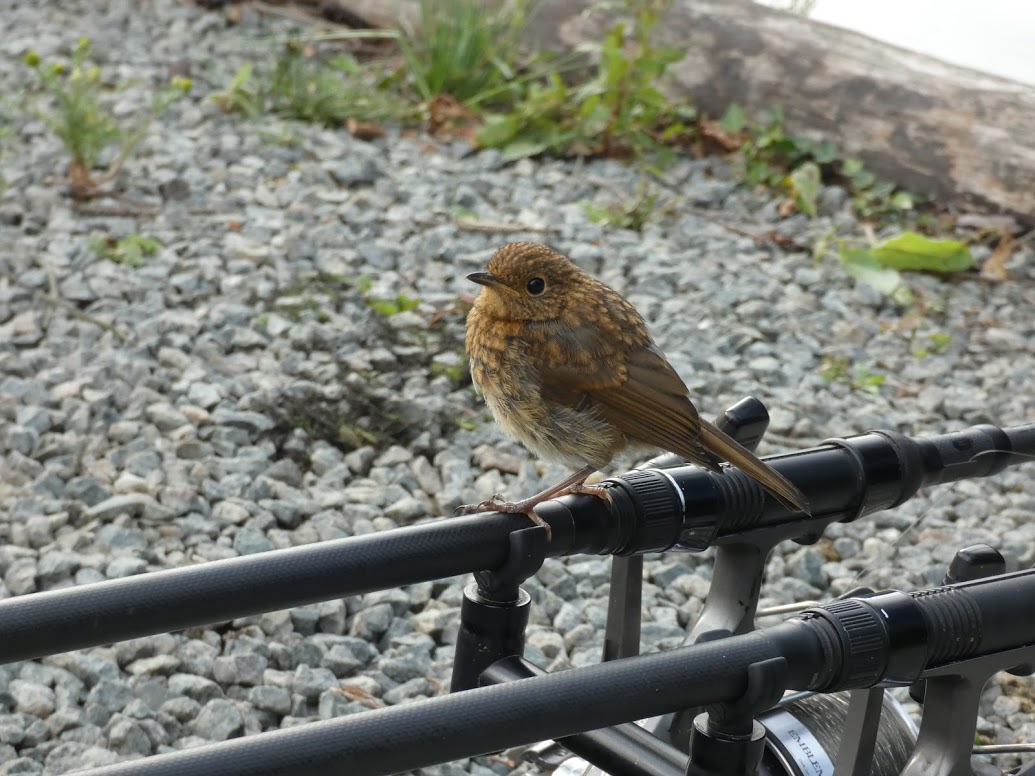 After setting up the brollies, I found a nice spot next to a set of lily-pads about 20 yards out. Almost as soon as I put this rod out, thunder and lightning rolled in which forced me into the brollie. After an hour of heavy-rain and watching the fish, I decided to find a spot for my other rod. I managed to find a hard-spot on the margin to my right, next to an airiater which I decided to fish on a washing line set up, as I knew pinning my line down would be a challenge when fishing in close next to an airiater. I started with a solid-bag on this spot as I liked the idea of the small parcel of food. As soon as I flicked my lead on to the bank, the other rod was away with a dark coloured stocky just under the double figure mark.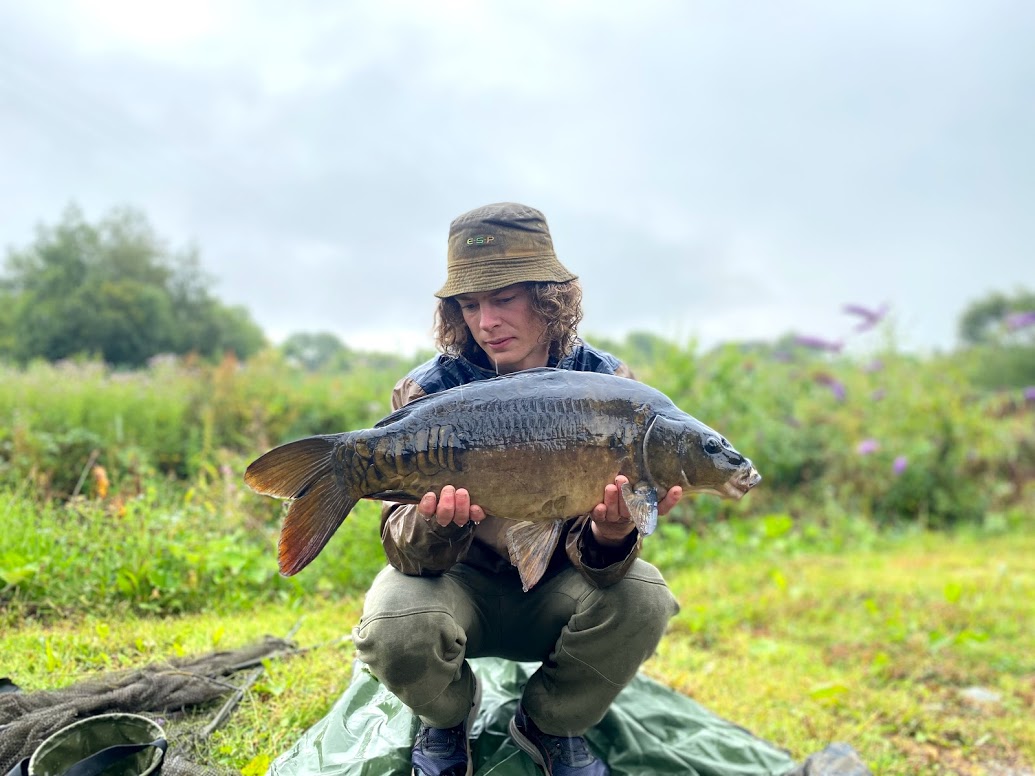 Shortly after sorting both of the rods, the same rod was away again, this time with a much older looking 16lb common. This common turned out to be my biggest of the trip. Whilst releasing this fish, Luke's rod was away, and later in his net was a corker of a mirror around the 15lb mark. The next bite didn't come until a couple of hours later when Luke had a singe figure common in his net.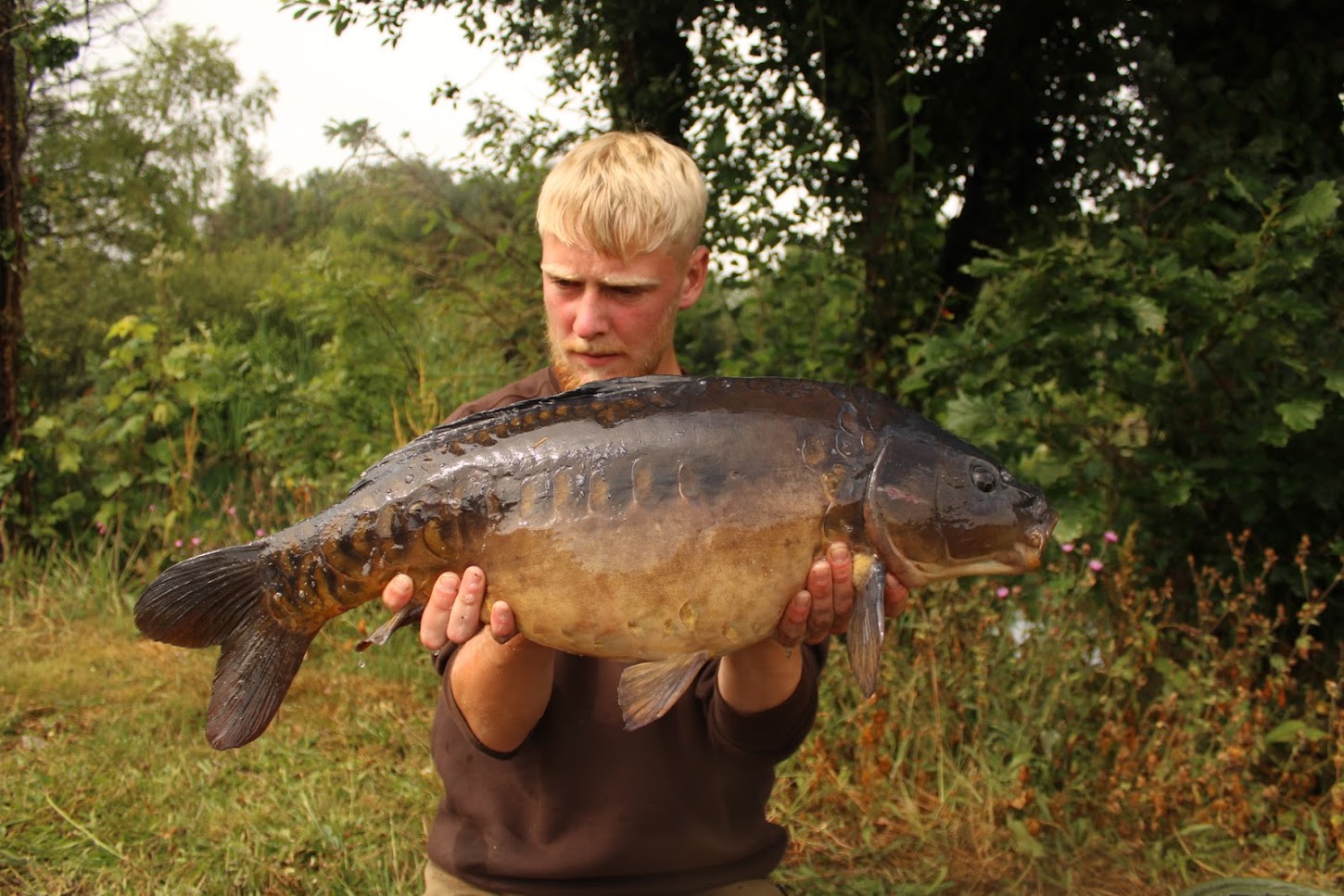 Later that night as well as loosing a fish, I managed another fish, a mirror of around the low double mark, another stocky like my first fish but again still had the nice dark colours and a lovely small scattering of scales. Luke had also caught a couple of lovely fish in the night.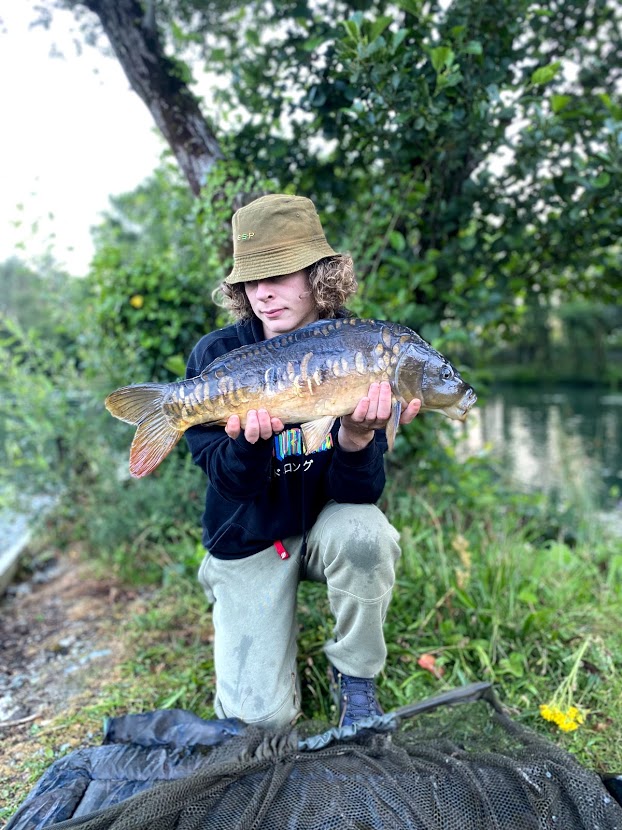 My next bite wasn't until the morning where the same rod ripped away at about 6am, only a spawned-out mirror at about 5lb biggest but it was one of those where size simply did not matter, this fish had a stunning broken - linear scale pattern as well as the big mouth, it was enough to put a smile on my face.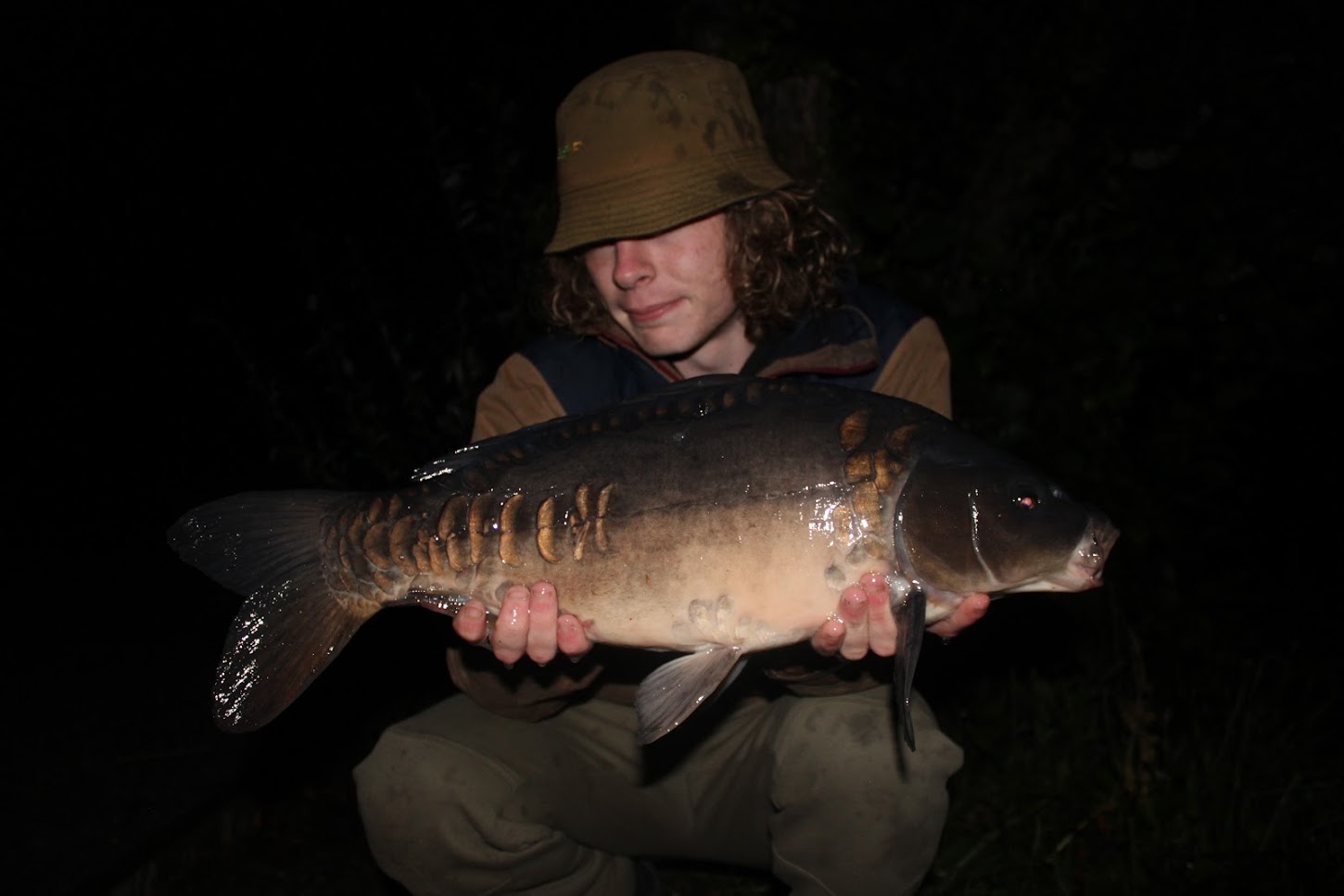 Through-out the day, Luke had a couple of bites and eventually at around 11pm, I managed to get a bite and yet another scaley mirror carp around the 11lb mark was sat in my net and ready to be photographed.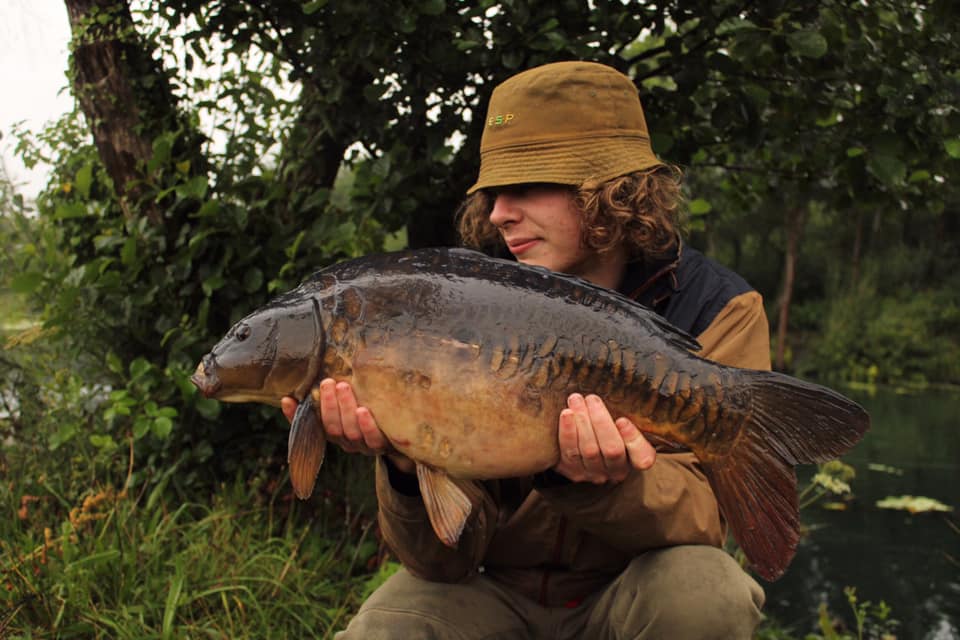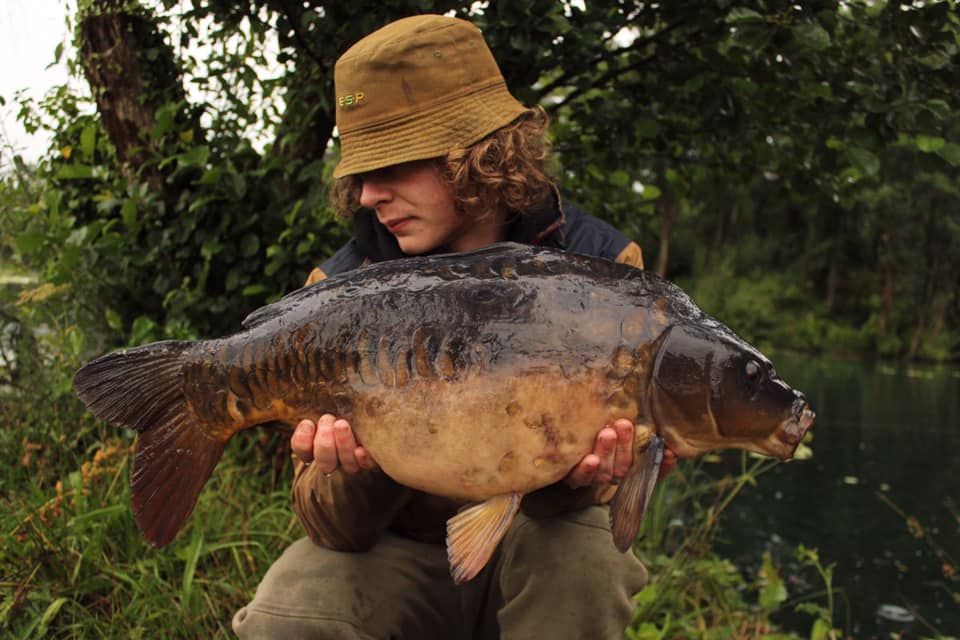 The next day again was quiet for me, not managing another bite even until the next morning, however Luke had a couple of bites through-out the day and night. Around 7:30am of the last day I managed to land one of my better fish of the session, a dark scaley around the 14lb mark, certainly put a smile on my face. With Luke landing a fully - scaled mirror carp shortly after, I moved swim for the last day as I was aware that most of my bites came early morning or late at night. This move resulted in 2 small commons to end the session on.